JYP Entertainment's ITZY Combine Their Brain Power In Episode 2 Of 'Codename: Secret ITZY'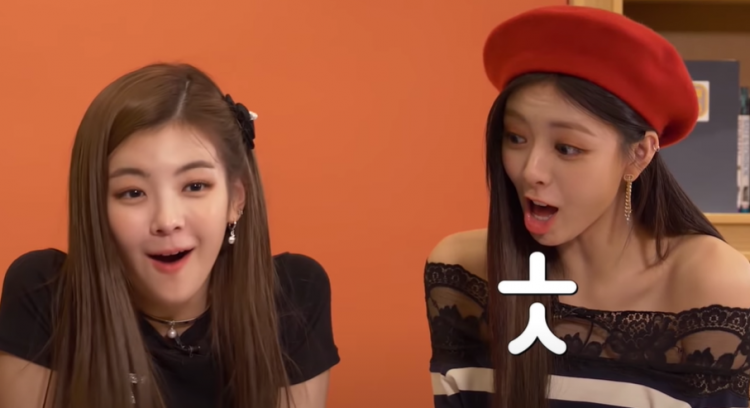 As of the release of this article, JYP Entertainment's 4th gen K-pop girl group, ITZY, has released their latest YouTube series, "[CSI] Codename: Secret ITZY." The show revolves around the girl group solving mysteries, which advances every episode.
This year will be ITZY's upcoming 2nd debut anniversary, after all, and the girls wanted to give back to the fans and due to this, ITZY's most recent web reality series of this year 2021, that is titled "Codename: Secret ITZY,'' is known and given as a special gift for MIDZYs, the fanbase of ITZY.
Episode one of "Codename: Secret ITZY" was released over a week ago on the 2nd of March. The episode contained the introductory phase, basically how the girls were "recruited" and a brief tour of the secret room.
The first episode also showed how unpredictable the web reality series is as a lot of events transpired. Notable events are as such: Chaeryeong in tears, Yuna and Lia chasing a person who had a helmet and was clad all in black, and lots of puns coming from ITZY themselves.
Moreover, it seems as though JYP Entertainment decided to upload YouTube videos on the highlights and reactions of the girls after every episode of "Codename: Secret ITZY." These videos will be uploaded a week after the respective episodes release, it seems.
Just recently, as of writing this article, the second episode of "Codename: Secret ITZY" was released yesterday, the 9th of March, on ITZY's official YouTube channel.
To avoid spoilers, to round up the second episode, ITZY was tasked to unlock the password of an item that was discovered during the first episode. After doing their best to answer a mini-game wherein which led to the password, the girls had a hard time.
After a while, they were given another game that needed them to blow an item to a specific area which gave them hints the further the item reached. ITZY inevitably unlocked two clues, and the continuation will be seen a week from now in the third episode.
© 2023 Korea Portal, All rights reserved. Do not reproduce without permission.