EXO's Chanyeol, IU, EXID's Hani, K-Pop Idols Hitting The Big Screens In 2021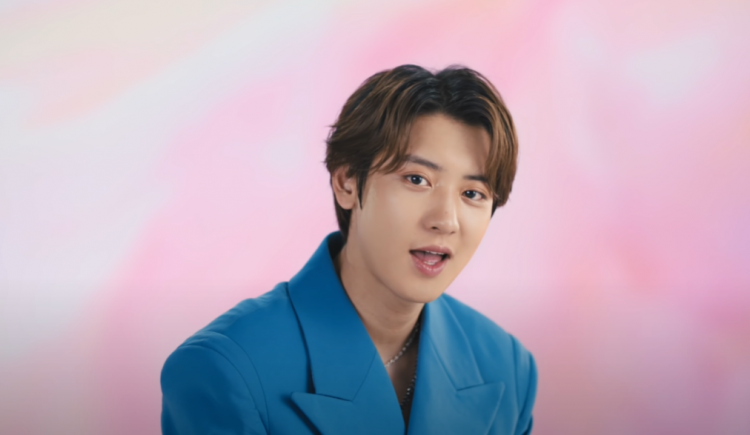 It seems as though recently, K-pop idols who breakthrough in the acting industry are gaining in numbers. When an opportunity arrives, an idol who has a knack for acting or longing to star in a K-drama or K-movie will usually grab it.
Unfortunately, not all K-pop stars immediately make an impact. Regardless of this fact, this has not stopped more and more idols from entering the acting scene. But the ones who do have a successful debut/continuous success as actors usually have a very big impact.
Among the K-pop idols who have yet to enter the big screens this year, three have been highly anticipated.
EXO's Chanyeol
SM Entertainment's EXO has no shortage of talent among its members. But recently, EXO's main rapper is in the spotlight. EXO's Chanyeol is portraying an ambitious vocalist in his anticipated movie titled "The Box." The film will be released in cinemas on the 24th of March.
"The Box" will be EXO Chanyeol's lead debut in a K-movie. Branded as a coming-of-age movie, Similar to a Hollywood film, "Begin Again," the movie is a coming-of-age story revolving around Chanyeol's character meeting a has-been music producer, played by Cho Dal-hwan.
EXID's Hani
EXID's Hani, the 'fan-cam queen', is no stranger to acting. But this April, EXID's visual will be leading the reins in her upcoming film, "Young Adult Matters." The movie will be telling the story of friends trying their best to assist one another while one of them will be getting an abortion.
Hani will be portraying the character Ju-yeong. Ju-yeong is a teen that runs away with a friend who is pregnant. The group of friends will experience tragedies and learn life-lessons along the way.
IU
Countless K-pop entertainers have tried to reach out into the acting industry, but among the soloists who can be considered to have huge success, IU seems to be on top. The previously dubbed 'nation's little sister', IU has the ability to sing, write, host and act. Although the singer/songwriter is preparing to release her fifth studio album entitled "LILAC" this coming 25th of March, IU is also gearing up for her silver screen comeback.
"Shades of the Heart" will be out on the 31st of March. IU's anticipated movie revolves around a character named Chang-seok, played by Yeon Woo-jin. Chang-seok interacts with a number of people so he can write a new novel connecting to his relationship with the people.


© 2023 Korea Portal, All rights reserved. Do not reproduce without permission.
Tags:
Kpop
,
kpop news
,
Kpop updates
,
kmovie
,
kmovie updates
,
kmovie news
,
EXID
,
EXID news
,
EXID Updates
,
EXID Hani
,
Hani
,
Hani movie
,
HANI Young Adult Matter
,
Young Adult Matter Movie
,
EXO
,
exo news
,
EXO updates
,
EXO Chanyeol
,
Chanyeol
,
The Box Movie Chanyeol
,
The Box Movie EXO Chanyeol
,
The box
,
IU
,
IU news
,
IU Updates
,
IU movie
,
Shades Of the heart IU
,
IU shades of the heart
,
shades of the heart