Fans Disappointed That Legendary South Korean Actor, Youn Yuh-Jung, Called 'Breakout Star' In 'Good Morning America'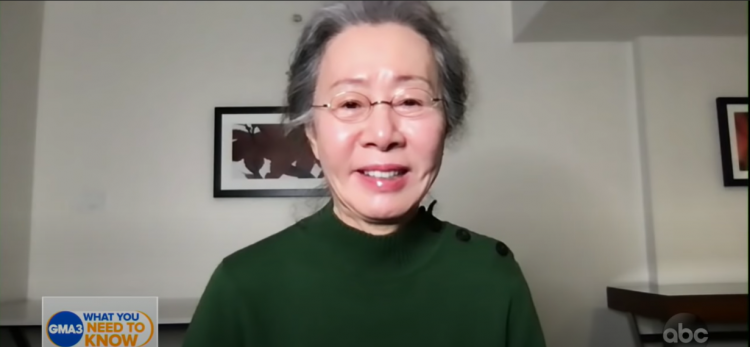 One of the most recent influential films, "Minari," was released on the 26th of January 2020. Directed by Lee Isaac Chung, this film left a huge impact on the film industry with its very touching story.
Backed by a star-studded cast which includes Steven Yeun, Han Ye-ri, Youn Yuh-jung, Alan S. Kim, and Will Patton, Lee Isaac Chung's "Minari" is considered a highly successful film. It is known that with success comes fans, and recently, in an American show entitled "Good Morning America" fans were outraged when the hosts referred to South Korean actress Youn Yuh-jung, as a breakout star.
After the heightened success of the film "Minari" by Lee Isaac Chung, even though it was remarked as being snubbed by some categories in some awards, the North American television show called "Good Morning America" featured South Korean actress Youn Yuh-jung in a recent video interview which was also uploaded on YouTube.
One of the hosts, Amy Robach, accepted and dubbed Youn Yuh-jung as one of the most successful and influential South Korean actresses. Robach even referred to Yuh-jung as the "Meryl Streep of South Korea." In totality, the hosts were praising Yuh-jung for the role she portrayed, making sure that she played her role incredibly well as Soonja, the grandmother in "Minari."
Initially, Amy Robach mispronounced Youn Yuh-jung's name while introducing her.
In an unfortunate twist of fate, although the hosts of "Good Morning America" were generous with their compliments, a recent upload of the interview on YouTube entitled the clip "Meet the breakout star of 'Minari.'" The video was uploaded more than a week ago, on the 4th of March, 2021. Fans took to the comment section to show their distaste for the "disrespectful" title.
Youn Yuh-jung, a highly successful actress in the South Korean industry, has been in countless K-movies and K-dramas. So dubbing her as a "Breakout Star" due to her debuting in the American film industry is not enough respect placed on the actress's name.
© 2023 Korea Portal, All rights reserved. Do not reproduce without permission.