All-Kill Queen Is Back: IU Drops Teaser For Music Video Of Latest Single 'Flu'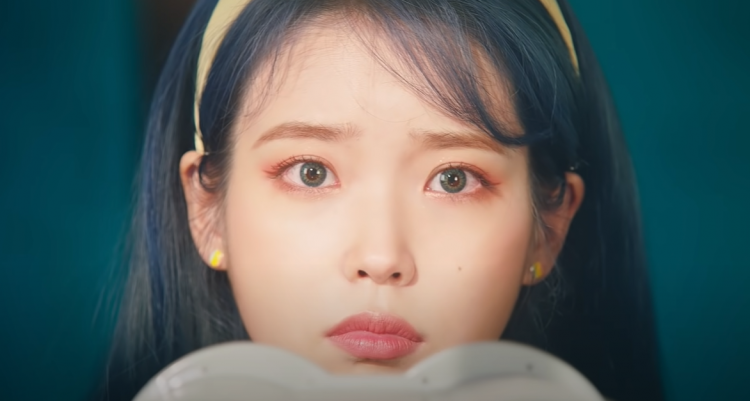 IU, one of the most popular and influential K-pop artists of this generation, announced her fifth studio album not long ago titled "LILAC." The album is expected to be out around the 25th of March and Uaenas, the name of IU's fandom, all over the world are extremely excited for their all-kill K-pop queen to return.
Additionally, on the 10th of March, the singer-actress revealed more details about her highly-anticipated album, including the tracklist. IU's 5th studio album will include the double title tracks "LILAC" and "Coin." The 27-year-old singer wrote the lyrics for the two title songs and also co-composed "Coin" and her January 2021 hit, "Celebrity."
IU previewed her upcoming fifth studio album, "LILAC," with the incredibly hit song "Celebrity," which occurred on the 27th of January 2021. The single has garnered and is still garnering multiple awards. Fans are expecting "LILAC" to be a monumental success.
"LILAC" will also feature some famous South Korean artists such as Naul, Ryan S. Jhun, PENOMECO, WOOGIE, Lee Chan Hyuk from the duo AKMU, and PEEJAY. Also, South Korean R&B singer, Dean, on the song titled "TROLL," which he assisted in writing.
To further entice Uaenas, a 35-second MV teaser for one of the title tracks entitled "FLU" dropped on the 11th of March. The teaser showed IU waking up with her looking like she has the flu. She then walks towards the camera and begins singing a sample of the song. The beat playing in the background is both familiar and uncommon.
Perhaps this is the case due to the album being away for IU to say goodbye to her twenties, which she mentioned during an interview for GQ Korea, which occurred in December of 2020. This means that IU may either just be simply welcoming her early thirties or is switching up her style.
No matter the case, IU's album is still expected to crush records once again.
© 2022 Korea Portal, All rights reserved. Do not reproduce without permission.