EXO's Chanyeol Was Praised By His 'The Box' Movie Co-Stars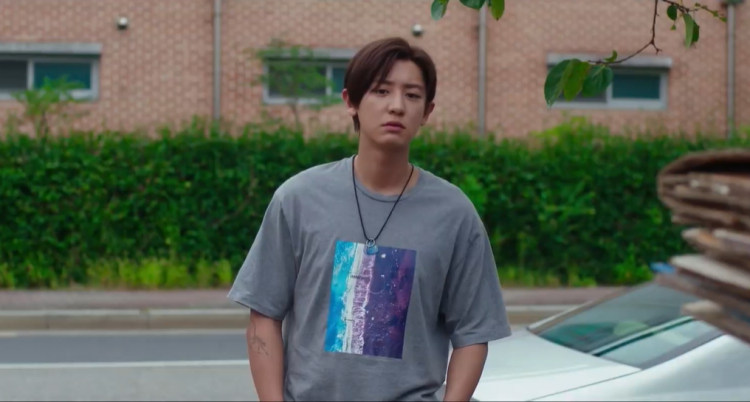 After his 2015 movie debut with "Salut D'amour," EXO rapper Park Chanyeol is set to grace the silver screen for "The Box" this March 24. The movie will revolve around a singer who only can sing with a box over his head.
"The Box" will be Chanyeol's last movie project prior to his official military enlistment. Therefore many have high expectations for it. According to the EXO member, he learned a lot during the filming of the movie and also shared that doing "The Box" reignited his passion for music and playing instruments.
"I learnt a lot and grew while working on music within this movie. I had had no time to practice instruments and I thought that I drifted from it a little bit but through this movie, my passion for instruments was on fire. Even after filming, I practiced lots and I fell into music," Chanyeol shared during the online press conference of "The Box" on March 18.
Moreover, Chanyeol also expressed that he was thankful to be part of the movie and be able to give his fans a gift before he enlists this March 29.
"It is really an honor to have met such a good piece of work and to be able to show it to others, before I enlist. I think that it is a relief and that I will have a peace of mind even in the army. I am ready to serve in the army healthily without getting hurt," Chanyeol said.
On the other hand, Chanyeol was praised by his co-actors for his attitude towards acting. According to his fellow actor Jo Dal Hwan, Chanyeol is the type to focus on his character. He also praised the EXO rapper for his warm and kind treatment towards the staff.
"Chanyeol's strong point is that he understands the opposite party and accepts them as they are. I was also thankful for Chanyeol's warmth and how well he treated the staff with every action," actor Jo Dal Hwan said.
Aside from his acting, Chanyeol was also praised for his charming vocals.
© 2023 Korea Portal, All rights reserved. Do not reproduce without permission.