EXO Chanyeol Returns To Spotlight After Cheating Accusations From Alleged Ex-Girlfriend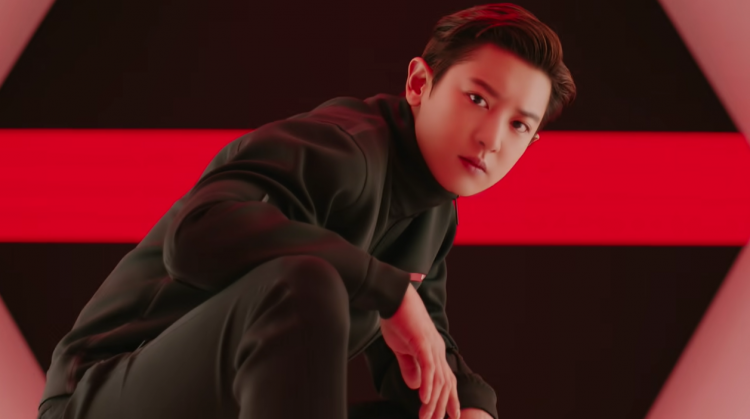 Last October 2020, a post from an anonymous author who claims to be EXO Chanyeol's ex-girlfriend for three years circulated online. Since then, the EXO rapper decided to withdraw from the spotlight.
Chanyeols's alleged cheating scandal
According to a very long letter posted online from an anonymous author, the alleged ex-girlfriend accuses Chanyeol of cheating on her with over ten girls throughout the course of their three-year secret relationship. These girls whom Chanyeol cheated her on are said to be girl group members, flight attendants, dancers, YouTubers, and many more.
To back up her allegations, the author of the post included a series of photos that she claims she took with the SM Entertainment artist.
Moreover, fans also dug up some suspicious evidence relating to the singer's alleged "secret relationship." They have related Ms. "Kim" of the 2019 sasaeng incident in Chanyeol's house as the alleged secret lover who exposed the singer.
Both SM Entertainment and Chanyeol did not release any official stand regarding the issue.
Welcome back to social media, Chanyeol!
Four months after the alleged cheating scandal, Chanyeol returned to the spotlight with a long letter addressed to his fans via EXO's Lysn Bubble.
Here is the English translation for Chanyeol's heartfelt letter to EXO-Ls:
"Hello. This is EXO's Chanyeol. It has been a long time since I have greeted EXO-Ls.

First of all, I would like to apologize to EXO-L for being the root of so much concern, as you have patiently waited for me for so long.

I am so sorry. I cannot fully express what I want to say in writing, but there was a time period where I thought about EXO-L a lot.

During that time, I could not help but agonize over and over again and think about what I should say to our EXO-L.

I received many messages of love and support from you guys on my birthday, and I am very thankful for those and have read them well. I read them all one by one, and as I read them, my feelings of gratitude and sorriness grew tremendously beyond my control.

I could not help but wonder how I could protect the hearts of our EXO-L and how I can repay all of you guys. I will do my absolute best not to make you worried again.

Also, I will do my best to show that you guys believing in me will not be in vain.

Days have passed, but I still have not forgotten my first public appearance... And I would like to genuinely thank everyone who celebrated our nine-year anniversary with us this year.

I also remember how I was nine years ago, and I will never forget that.

I will never forget the mindset I had.

I promise that I will protect the endless support you all have set me.

EXO-L, please stay healthy and safe. Thank you."
© 2023 Korea Portal, All rights reserved. Do not reproduce without permission.