EXID Maknae Jeonghwa Hints Possible Group Comeback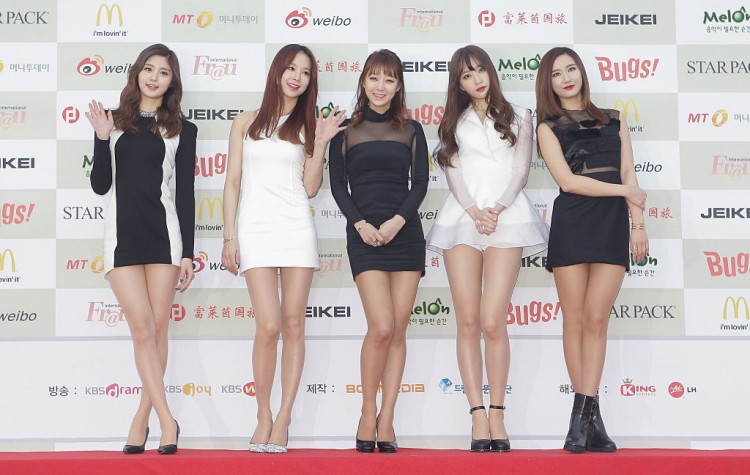 The last time EXID was together in South Korea as a group was in 2019 with their fifth mini-album, "We." Shortly after, the girl group would leave their company, Banana Culture, for solo careers. But outside of Korea, EXID is active and well in Japan. The group released their second Japanese album titled "B.L.E.S.S.E.D" with the title track "B.L.E.S.S.E.D" last August of 2020. No word or rumor surfaced that EXID would return to the K-Pop scene until now.
Park Jung Hwa, aka Jeonghwa, Main Dancer, Lead Rapper, Sub Vocalist, Visual, and Maknae of EXID, shared her thoughts about EXID in a recent interview last February 8. Jeonghwa expressed that EXID, the South Korean girl group who popularized the "fan cam," is a house she can always return to.
Jeonghwa shared that every member of EXID, Solji, LE, Hani, Hyerin, and Jeonghwa herself, keeps EXID within their hearts. The maknae even expressed that their group is a place they can return to whenever they want a break, or after they enjoy themselves and do all the things they want to in the individual fields they want to pursue.
But, even after sharing those comments, EXID's Jeonghwa said that her biggest longtime desire and goal has been to be an actress in the industry. That is the reason why she is focusing on opportunities that are more related to the acting industry.
Although acting is her calling, Jeonghwa exclaimed that working as a singer and idol was also something she really enjoyed and probably still enjoys. So she is not turning her back on music. If it is time to make music again, she will be ready to take up that challenge.
Additionally, Jeonghwa revealed in the interview that she frequently goes to fellow EXID member Hani for advice with regards to acting.
"When I have concerns with regards to acting or if I'm at a loss, I ask unnie [Hani] for a lot of advice," she conveyed. "I'm really grateful that we can talk a lot about that matter. We're even having fun," Jeonghwa added.
Jeonghwa is set to appear in the upcoming South Korean film "The Dragon Inn Part 2: The Night Of The Gods," reprising her role as Ji Hye, since this is a direct sequel to "The Dragon Inn Part 1: The City Of Sadness," which was released last 2020.
But beyond her acting career, Jeonghwa said that a reunion for EXID is not impossible even if she is currently an actor. It is not unheard of, after all, for idols to perform and act at the same time.
© 2022 Korea Portal, All rights reserved. Do not reproduce without permission.
Tags:
Kpop
,
kpop news
,
Kpop updates
,
EXID
,
EXID news
,
EXID update
,
EXID Updates
,
EXID Hani
,
EXID Jeonghwa
,
will exid make a comeback
,
will exid return
,
where are exid now
,
what are exid doing now
,
when will exid make a comeback
,
is exid doing a comeback
,
exid videos
,
where to watch exid videos
,
where to stream exid videos