'Codename: Secret ITZY': First Episode Of ITZY's YouTube Series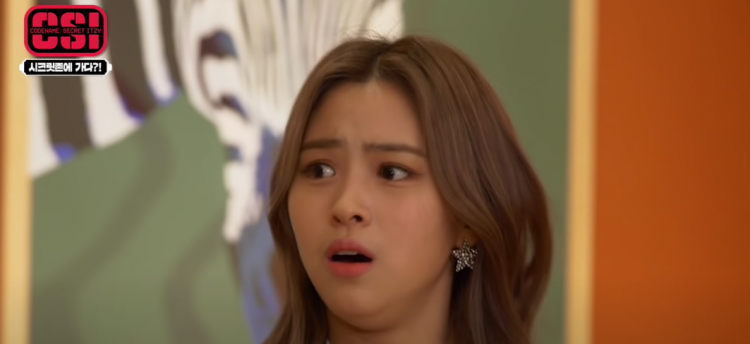 As of writing this article, JYP Entertainment ITZY's brand new YouTube series "[CSI] Codename: Secret ITZY" was finally released three days ago, on March 2.
The girls' latest and newest web reality series of 2021, which is titled "Codename: Secret ITZY," is regarded as a special gift for MIDZYs. This year will be ITZY's upcoming 2nd debut anniversary, after all, and the girls wanted to give back to the fans.
As episode one began, it shows the members of ITZY performing various dance moves on stage. After that, each member receives messages on their phones that they have been invited to a secret club.
When the brief intro is done, the girls then make their way into a huge room that is filled with fun activities such as bowling and a billiard table. They play around a bit, practicing their throws in bowling, bouncing billiard balls, and pretending to make calls on the phone decals mounted on a wall.
After discussing for a while, the girls get envelopes which hint them to look for a specific black book.
Lia and Yuna decide to search for a book in the huge room while Yeji, Ryujin, and Chaeryeong joke around in another area near the bowling balls.
Eventually, Yuna and Lia find a room labeled "Secret Zone." As they opened the door, a figure dressed in all black, including a helmet, was seen holding a suspicious black book inside the room. As Yuna and Lia try to get the book, the man darts and runs towards the direction where the other girls are waiting.
When the man runs into Yeji, Ryujin, and Chaeryeong, the girls have varying reactions. Yeji hides her face, Ryujin looks surprised, and Chaeryeong starts to cry in shock.
Eventually, they manage to get the book and find an iPad inside which tells them to proceed to the billiard area. The episode then ends here.
Chaeryeong, unfortunately, was caught too off guard, thus explaining why she began to cry.
"This show is wild from the start," says Chaeryeong, as she appears to have calmed down.
Episode two will be out soon and will be posted on ITZY's YouTube page. To not miss out on it, click here.
With that being said, it seems "Codename: Secret ITZY" is riling up to be a very fun show to watch.
© 2023 Korea Portal, All rights reserved. Do not reproduce without permission.
Tags:
Kpop
,
kpop news
,
Kpop updates
,
JYP Entertainment
,
JYP
,
JYP artists
,
JYP artist
,
JYP Entertainment news
,
JYP Entertainment updates
,
ITZY
,
ITZY Update
,
ITZY News
,
where to watch ITZY
,
itzy videos
,
ITZY Ryujin
,
ITZY Yeji
,
ITZY Lia
,
ITZY Chaeryoung
,
ITZY Yuna
,
Yuna
,
lia
,
yeji
,
Ryujin
,
Chaeryeong
,
CSI
,
Codename Secret ITZY
,
itzy web series
,
itzy youtube series