Trouble In ITZY Paradise: Yeji Shares A Secret About One Of Her Group Members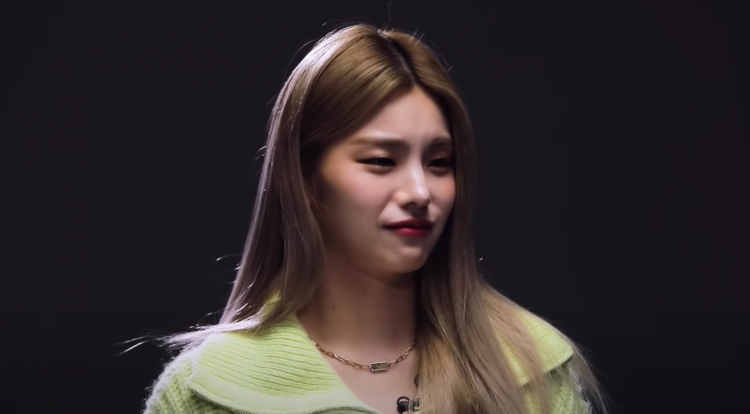 JYP Entertainment's top 4th generation K-pop group, ITZY, is composed of Yeji, Lia, Ryujin, Chaeryeong, and Yuna. Since their debut, these girls have been getting closer and closer due to the fact that Yeji, the group's leader, gives emphasis on unity as a group.
The K-pop girl group will approximately be two years old this year, and within that span of time, it is enough already for the group to have a special bond.
Typically, just like most K-pop groups, ITZY lives in a dorm, and since they are five, the group is split into three rooms. It is confirmed that Lia and Yuna share a room, Chaeryeong has her own room, and Yeji and Ryujin also share a room.
It is probably safe to assume that the pairs who share a room are bound to know each other's secrets sooner or later. So is the case for Yeji when she shared Ryujin's secret in ITZY's YouTube series: "IT'z PLAYTIME."
Now because ITZY's Yeji and Ryujin are roommates in their dorm, they see one another more often, which means that they are more familiar with each other's true sides. With that being said, Yeji shared one of the reasons why it is difficult to have Ryujin as a roommate.
During the show, one of the kids, Tae Oh, played a game where they "interrogate" the members of ITZY. When it came to Yeji's turn, he asked the question if it is hard to have Ryujin as a roommate. Almost immediately, without hesitation, ITZY's leader said that, at times, it could be difficult.
Amusingly, Ryujin almost immediately went in and tried to distract the kids by saying, "False. False. No, she loves."
Additionally, Yeji made the other members of ITZY and the kids laugh by saying, "Sometimes, she is messy." Although not consistently dirty.
Ryujin then countered by saying that Yeji herself is also quite messy, which means that their pairing is a secret gift due to the fact that both of them have the same quality and might have to improve on that since they share a room.
As the whole episode continues, it is obvious that ITZY as a group has amazing synergy. Moving forward, this chemistry will help them have even more success since they are arguably already the most famous 4th gen K-pop group.
To read about JYP Entertainment groups that are debuting this year, click here.
© 2023 Korea Portal, All rights reserved. Do not reproduce without permission.