K-Pop Icons: Groups That MAMA Hailed As 'Artist Of The Year' Throughout The Years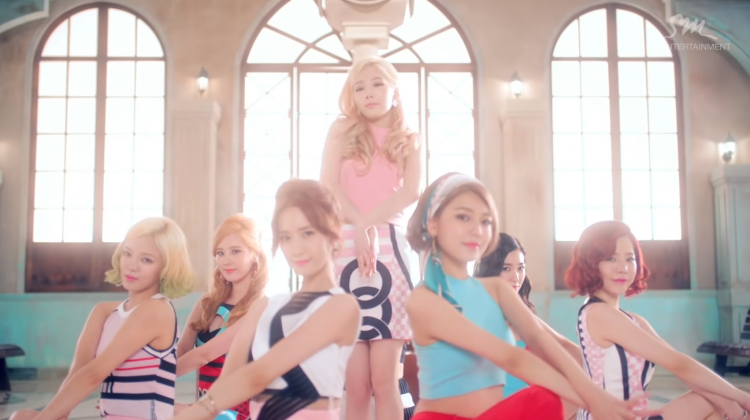 Mnet Asian Music Awards or MAMA is probably one of the most prestigious award-giving body that recognizes the achievements of K-Pop idol groups and artists. Although we just started another year and we are 9 months away from the next MAMA nominations, let's just go back to memory lane and remember the iconic K-pop idol groups and artists that were hailed as "Artist of the Year" since the award was given on the 8th MAMA, 2006.
2006: TVXQ
The SM Entertainment group had a colorful 2006 with their booming venture to Japan and their 6 leg tour comprising South Korea, Malaysia, and Thailand. Meanwhile, TVXQ's third Korean album, "'O'-Jung.Ban.Hap," became the best-selling record of 2006.
2007: Super Junior
Super Junior's second official album was delayed until September 2007, but it was a blessing in disguise. "Don't Don" became a hit that sold over 60,000 units the first day of release and went on to sell more than 160,000 by the end of 2007. This achievement garnered SuJu the "Artist of the Year" award.
2008: Big Bang
Big Bang rose to mainstream popularity around 2007-2008. Their 2008 album "Stand Up" sold over 200,000 copies while the lead single, "Day by Day," held the number one position for seven weeks and became one of the most successful singles of all time in Korea with over 5 million digital downloads.
2009: 2PM
Known for their tough and macho beast-like image, 2PM created their own unique identity in the K-Pop scene. Although 2009 was a rollercoaster ride for 2PM, they managed to release some of the most iconic K-Pop songs such as "Again and Again," and "Heartbeat."
2010: 2NE1
2NE1 ruled 2010 and became the group with the most accolades received on MAMA 2010, including "Artist of the Year," "Best Music Video" for "Can't Nobody," "Best Female Group," and the "Album of the Year" award.
2011: Girls' Generation
Dubbed as the "Nation's Girl Group," Girls' Generation became a phenomenon in Japan and expanded their international reach with "The Boys." Aside from their epic US debut, "The Boys" became the highest-selling album of 2011 in Korea, while the lead single of the same name sold over 3.03 digital copies.
2012: Big Bang
"Fantastic Baby" has become the most popular song of Big Bang and paved the way for the group's international breakthrough. They were also the first Korean artists to chart at No. 150 on Billboard 200.
2013: G-Dragon
Aside from his group's success, G-Dragon made a name for himself. He embarked on a solo 4-dome tour in Japan as well as a world tour held in over 8 countries. GD's release with "Coup d'Etat" further cementing his place in the K-Pop Hall of Fame.
2014: EXO
EXO's "Overdose" became the best-selling release of 2014. Aside from their domestic success, the SM Entertainment boy group also became the best-selling K-Pop artist of Japan.
2015: Big Bang
After 2 years of hiatus, Big Bang made their comeback with the "MADE" project releasing hits such as 'Loser," "Bae Bae," "Bang Bang Bang," "We Like 2 Party," "Sober," "If You," and "Let's Not Fall In Love."
2016-2020: BTS
Since 2016, Big Hit Entertainment's superstar group BTS has been the undisputed kings of K-Po's 3rd generation. They have achieved countless milestones and currently the world's largest boy group. In South Korea, BTS holds five Multi-Million albums and four Platinum streaming singles.
For 15 years, only 8 K-Pop groups were chosen by MAMA as "Artist of the Year." Two of which are the legendary girl groups 2NE1 and Girls' Generation. Furthermore, BTS is the only group with the most "Artist of the Year Award" wins in MAMA history beating YG Entertainment's Big Bang.
We are excited for the amazing releases this 2021 and the next "Artist" to rule the year!
© 2023 Korea Portal, All rights reserved. Do not reproduce without permission.