'A Business Proposal' Actress Kim Sejeong Postpones Fanmeeting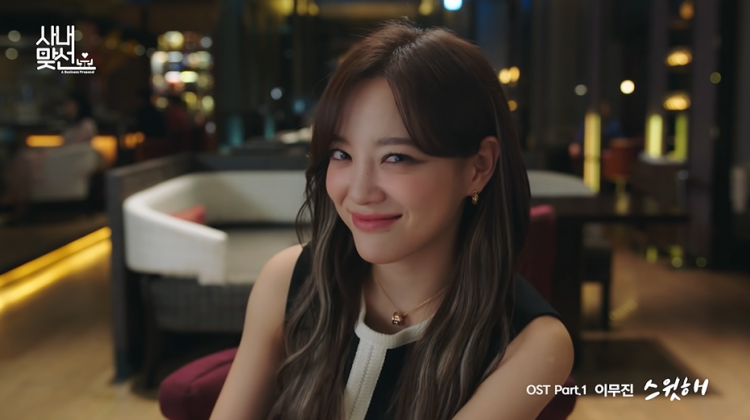 Singer-actress Kim Sejeong postpones her upcoming fan meeting.
On the 22nd, Kim Sejeong's agency Jellyfish Entertainment announced that the "A Business Proposal" star tested positive for COVID-19.
"Hello. This is Jellyfish Entertainment. On the 22nd, our artist Kim Sejeong tested positive for the COVID-19 through PCR (gene amplification) test," Jellyfish Entertainment announced.
The agency explained that Kim Sejeong first tested positive for the coronavirus through a rapid antigen test. Eventually, the "A Business Proposal" actress received a positive result via PCR testing.
READ: 'Glitch,' 'The Fabulous,' And 'Model Family': 3 Netflix K-Dramas Starring Jeon Yeo Been, Choi Min Ho, And More!
Jellyfish Entertainment confirmed that Kim Sejeong is fully vaccinated and currently in quarantine.
"Kim Sejeong is fully vaccinated, having received her 2nd COVID-19 immunization shot, and is currently in self-quarantine to focus on her recovery," Jellyfish Entertainment announced.
As a result, Jellyfish Entertainment stated that Kim Sejeong's upcoming fan meeting, which is scheduled on March 26th, has been postponed.
READ: K-Dramas Starring Park Ji HooAhn Hyo Seop, Kim Sejeong, Seohyun, And More That You Should Watch Out For!
"We will follow up with more detail regarding this matter through a different announcement. We wish to apologize to all fans who had been waiting for the fan meeting and request your understanding, and we will ensure that our company prioritizes Kim Sejeong's health and safety," Jellyfish Entertainment stated.
Meanwhile, Kim Sejeon is receiving love for her role in the trending Netflix K-Drama "A Business Proposal" where she stars alongside Ahn Hyo Seop, Kim Min Kyu, and Seol In Ah.
READ: Netflix Further Advances Into The Anime Market, Announcing 'Tekken: Bloodline' For 2022!
The 8th episode of "A Business Proposal" is now available on Netflix while the 9th and 10 episodes of the drama are scheduled to be released on the 28th and 29th, respectively.
Stay tuned for more updates.
© 2023 Korea Portal, All rights reserved. Do not reproduce without permission.
Tags:
Kim Sejeong
,
Kim Sejeong News
,
Kim Sejeong Updates
,
Kim Sejeong drama
,
Kim Sejeong fan meeting
,
Kim Sejeong A Business Proposal
,
Kim Sejeong Ahn Hyo Seop
,
Kim Sejeong Netflix
,
Ahn Hyo Seop
,
Ahn Hyo Seop news
,
Ahn Hyo Seop updates
,
Ahn Hyo Seop A Business Proposal
,
A Business Proposal
,
A Business Proposal news
,
A Business Proposal updates
,
A Business Proposal kdram
,
A Business Proposal episodes
,
A Business Proposal 8
,
A Business Proposal episode 8
,
A Business Proposal netflix
,
A Business Proposal where to watch
,
A Business Proposal eng sub
,
A Business Proposal cast
,
kim min kyu
,
Seol In Ah
,
Netflix
,
K-Drama