'Glitch,' 'The Fabulous,' And 'Model Family': 3 Netflix K-Dramas Starring Jeon Yeo Been, Choi Min Ho, And More!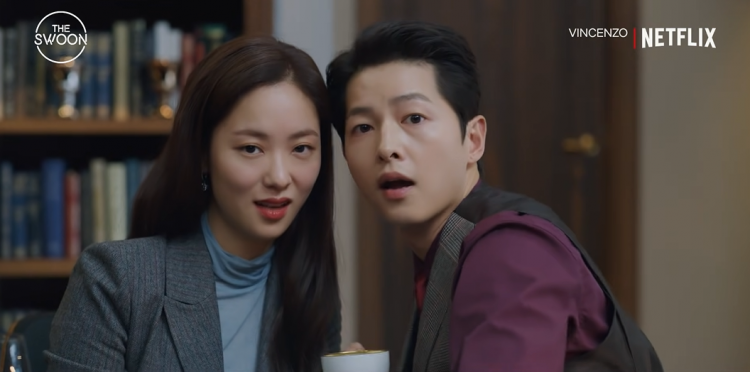 Recently, Netflix released their 2022 K-Content lineup and we are all excited for the amazing releases in store for Hallyu fans out there. In this article, we listed 3 K-Dramas that you should watch out for on Netflix this 2022!
#1 "Glitch"
Release Date: (unavailable)
Genre: Thriller, Mystery, Comedy, Sci-Fi
Starring: Jeon Yeo Been, Nana, Lee Dong Hwi, Ryu Kyung Soo, Jung Da Bin, and Ko Chang Seok
Starring "Vincenzo" actress Jeon Yeo Been, Netflix's "Glitch" will tell the story of a woman searching for her boyfriend who went missing. Receiving the help of a community of UFO watchers, she uncovers the truth behind a mysterious secret.
READ: Song Joong Ki, Lee Seung Gi, Kim Seon Ho, & More: 2021's Top Male K-Drama Performances!
#2 "The Fabulous"
Release Date: (unavailable)
Genre: Romance, Life, Youth, Drama
Starring: Chae Soo Bin, Choi Min Ho, and Kim Min Kyu
Starring SHINee's very own Choi Min Ho, "The Fabulous" will show the reams, love, and friendship of four young men and women who are pursuing their careers in the fashion industry. Choi Min Ho is confirmed to portray the role of Ji Woo Min, who is often called a playboy due to his handsome visual, which resembles that of a movie star. Acting opposite Choi Min Ho is "I'm NotA Robot actress Chae Soo Bin who is cast to take on the role of Pyo Ji Eun, who is an optimistic woman working as the head of promotions for a high-end fashion agency.
READ: SHINee's Choi Min Ho Confirmed To Star In A New Drama By 'Secret Garden' Director
#3 "A Model Family"
Release Date: (unavailable)
Genre: Thriller, Mystery, Crime, Family
Starring: Kim Sung Oh, Jung Woo, Park Hee Soon, Yoon Jin Seo, and Park Ji Yun
A family is on the brink of financial collapse, but the household's breadwinner comes across a load of cash embroiling himself in a bloodthirsty drug ring. Despite the challenges, the family bond together and stand up against the drug ring that threatens them.
READ: 'Money Heist,' 'Juvenile Justice,' Black Night': Three Netflix K-Dramas To Watch Out For 2022
© 2023 Korea Portal, All rights reserved. Do not reproduce without permission.
Tags:
Jeon Yeo Been
,
Jeon Yeo Been news
,
Jeon Yeo Been updates
,
Jeon Yeo Been kdrama
,
Jeon Yeo Been drama
,
Jeon Yeo Been new drama
,
Jeon Yeo Been new kdrama
,
Jeon Yeo Been glitch
,
Jeon Yeo Been glitch drama
,
Jeon Yeo Been glitch kdrama
,
Choi Min Ho
,
Choi Min Ho news
,
Choi Min Ho updates
,
Choi Min Ho drama
,
Choi Min Ho kdrama
,
Nana
,
Nana news
,
Nana updates
,
Nana kdrama
,
Nana drama
,
Chae Soo Bin
,
Chae Soo Bin news
,
Chae Soo Bin updates
,
Chae Soo Bin drama
,
Chae Soo Bin kdrama
,
Chae Soo Bin new drama
,
Chae Soo Bin new kdrama
,
Kdrama
,
kdrama news
,
kdrama updates
,
drama
,
drama news
,
drama updates
,
Netflix
,
Netflix News
,
netflix updates
,
Netflix drama
,
netflix kdrama
,
kwave
,
kwave news
,
kwave updates