Netflix Further Advances Into The Anime Market, Announcing 'Tekken: Bloodline' For 2022!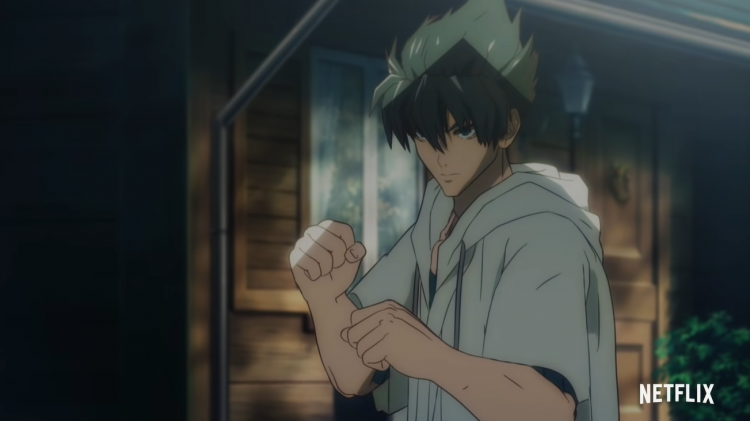 Just recently, Netflix announced their most recent animated series "Tekken: Bloodline," based on the iconic videogame fighting series!
READ: Will A-List Actress Suzy Appear In The Netflix Original Series 'Lee Doo Na'? Find Out Here!
Notably, Netflix shared announced the news on Twitter by dropping both a trailer and a poster. The official synopsis of the series can also be seen on the official YouTube channel and it could be seen that the story of the series will be focused on Jin Kazama.
Furthermore, the "Tekken: Bloodline" trailer also gave quick glimpses of some of the characters that will be featured on the Netflix show. Among the characters seen were Jun Kazama, Heihachi Mishima, Kazuya Mishima, Leroy Smith, King, Paul Phoenix, and Ogre.

READ: You Can Watch Kang Ha Neul's 'The Pirates: The Last Royal Tresasure' on Netflix soon!
Although fans of the videogame are excited about Netflix's take, this is not Tekken's debut in media. Previously, an animated Tekken film was released in 1998, a live-action was out in 2009, and the animated film "Tekken: Blood Vengeance" made its way into cinemas in 2011.
Netflix's "Tekken: Bloodline" animated series will be mainly based on the games, and the last mainline game was "Tekken 7" which was released. But it seems like "Tekken: Bloodline" will be among the longest made since it will be released as a series.
Adding to this, Netflix's "Tekken: Bloodline" animated series is not the only video game project the streaming service is preparing for its subscribers. There are a plethora of projects being worked on based on videogames. Among the ones known to fans are "Sonic the Hedgehog 2," "BioShock," "Halo," "The Last of Us," and a lot more.
READ: Business Is Booming: Netflix's 'All of Us Are Dead' Outperforms HBO's 'Euphoria'!
Stay tuned for more news and updates regarding Netflix's "Tekken: Bloodline" animated series!
© 2023 Korea Portal, All rights reserved. Do not reproduce without permission.
Tags:
Tekken: Bloodline
,
Tekken: Bloodline news
,
Tekken: Bloodline updates
,
Netflix Tekken: Bloodline
,
Tekken: Bloodline Netflix
,
US
,
US news
,
US updates
,
Netflix
,
Netflix News
,
netflix updates
,
netflix animated series
,
Netflix series
,
Tekken series
,
Tekken animated series
,
Tekken: Bloodline series
,
Tekken: Bloodline animated series