Seo Ye Ji, Kim Seon Ho: Rising K-Drama Stars Who Were 'Cancelled' This 2021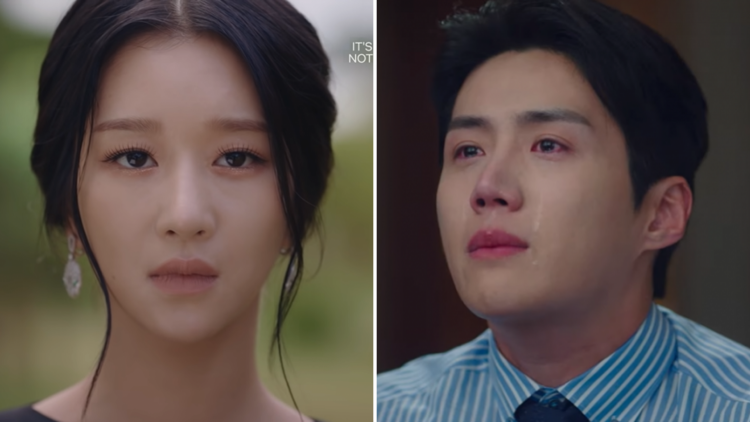 The Korean entertainment industry is a tough jungle to survive. K-Pop idols train for years and sacrifice their childhood. K-Drama actors and actresses have to maintain their perfect image to land good roles. Contracts between artists, agencies, networks, and brands are getting inhumane day by day. While K-netizens are most often than not associated with extreme cancel culture.
Read: Advertisement And K-Drama Contracts Will Now Include 'School Violence Penalty' Clause
In 2021 alone, two fast-rising K-Drama stars, aside from numerous K-Pop idols, have been embroiled in scandals that have negatively affected their career.
Seo Ye Ji
In April, "It's Okay to Not Be Okay" actress Seo Ye Ji was embroiled in a controversy that caused her to lose brand deals tainted her acting career. The up-and-coming actress was accused of manipulating her then-boyfriend "The Queen" actor Kim Jung Hyun.
Seo Ye Ji was also accused of allegedly lying about her academic background. Some netizens have also accused Seo Ye Ji of alleged plastic surgery after digging out her past photos.
A former star who has worked with Seo Ye Ji has also come forward to accuse the actress of abuse.
The agency of Seo Ye Ji, GOLD MEDALIST, has since defended the actress. GOLD MEDALIST claimed that the transcript of text messages shared between the Seo Ye Ji and Kim Jung Hyun was incomplete and misleading. The agency has also defended the actress in all of the accusations against her.
Recently, Seo Ye Ji was reportedly cast to star in the upcoming drama "Eve's Scandal."
Read: Netizens React To The News About Seo Ye Ji's Drama Return With 'Eve's Scandal'
Kim Seon Ho
Right after the successful finale of the hit drama "Hometown Cha-Cha-Cha," its lead actor Kim Seon Ho was thrown into the spotlight after a scandalous post went viral in an online community forum.
The author of the post who claims to be the ex-girlfriend of Kim Seon Ho accused the actor of alleged gaslighting and forced abortion. Due to this scandal, Kim Seon Ho was forced to withdraw from his shows and has lost brand deals.
Kim Seon Ho has stepped forward to address the issue. In a letter, the "Hometown Cha-Cha-Cha" apologized to his alleged ex-girlfriend and to everyone who was affected by his irresponsible behavior.
Meanwhile, Kim Seon Ho's ex-girlfriend has also apologized for the damages caused by her post. She has also admitted that there were some misunderstandings between her and Kim Seon Ho with regards to the issue at hand.
© 2023 Korea Portal, All rights reserved. Do not reproduce without permission.
Tags:
Kim Seon-ho
,
Kim Seon Ho Actor k
,
Kim Seon Ho start up
,
Start-Up Kim Seon Ho
,
Kim Seon Ho New Drama
,
Kim Seon Ho Hometown Cha-Cha-Cha
,
Kim Seon Ho issue
,
Kim Seon Ho scandal
,
Seo Ye Ji
,
seo ye ji news
,
Seo Ye Ji Kim Jung Hyun issue
,
Seo Ye Ji drama
,
Seo Ye Ji updates
,
Seo Ye Ji Issue
,
Did Kim Jung Hyun dated Seo Ye Ji
,
Seo ye Ji manipulation
,
Kim Jung Hyun relationship Seo Ye Ji
,
Seo Ye Ji Kim Jung Hyun text messages
,
kwave
,
kdarama