Is Kim Seon Ho 'Actor K'? Abortion Accusations Thrown To 'Hometown Cha-Cha-Cha' Actor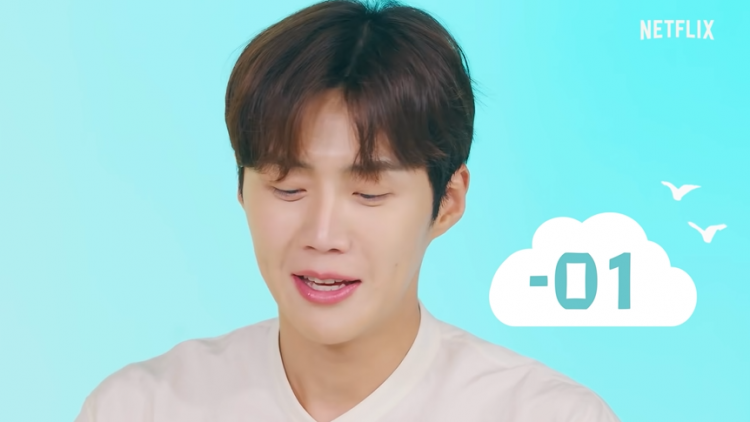 After the successful end of the beloved k-drama "Hometown Cha-cha-cha," its lead actor Kim Seon Ho was thrown into the limelight but for a scandalous reason.
An anonymous Korean female took it upon herself to reveal through a post in an online community website a scandalous secret concerning a certain "rising star Actor K." In the post, the anonymous author accused the "rising star Actor K" of gaslighting and abortion that has caused her irreversible trauma.
Who posted the allegations against "Actor K"?
The alleged victim introduced herself as the ex-girlfriend of Actor K and according to her, it has been four months since their break-up. The author of the post also shared that she and Actor K started seeing each other in early 2020. She also revealed that she ended up pregnant with the child of Actor K in July 2020.
"I am his ex-girlfriend. This isn't solely about his sh*tty personality. I wouldn't be wasting so much time on exposing him like this if that had been the only problem. I'm doing this because I cannot continue carrying on with my daily life when he's all over television pretending to be someone he is not," actor K's alleged ex-girlfriend wrote in her post.
The allegations against Actor K
The author claimed that after she told Actor K she is pregnant over KakaoTalk, he first acted like he would be taking responsibility for the baby. However, when they met in person, Actor K was adamant in making her agree to get an abortion.
In addition to this, the alleged victim also claimed that Actor K demanded her to make love with him even she was about 6-7 weeks pregnant without using contraception.
The victim also claimed that Actor K used his parents as well as his contractual obligation to persuade her to get an abortion.
"He even threatened me by saying, 'If the baby is born, I will resent the baby. It is your choice at the end of the day, but I don't think I can ever love that baby,'" actor K's alleged victim claimed.
Who is Actor K?
Since the post went viral many wondered who Actor K is. Although there is no concrete evidence, however, some Korean news outlets pointed out that "Hometown Cha-Cha-Cha" star Kim Seon Ho is the actor in question. A popular reporter and YouTuber also directly named Kim Seon Ho as Actor K in a recently released video.
As of the writing of this article, nothing has yet to be confirmed and the post is yet to be verified. Stay tuned for more updates!
Meanwhile, Kim Seon Ho's latest drama "Hometown Cha-Cha-Cha" with Shin Min Ah was a global hit among K-Drama fans.
© 2023 Korea Portal, All rights reserved. Do not reproduce without permission.
Tags:
Kim Seon-ho
,
Kim Seon Ho Hometown Cha-Cha-Cha
,
Kim Seon Ho issue
,
Kim Seon Ho gaslighting
,
Kim Seon Ho babortion
,
Kim Seon Ho scandal
,
Kim Seon Ho kdrama
,
Kim Seon Ho rumor
,
Kim Seon Ho Actor k
,
Kim Seon Ho Actor k
,
Kim Seon Ho news
,
Kim Seon Ho updates
,
kim seon ho actor k issue
,
Hometown Cha-Cha-Cha
,
Kdrama
,
Kim Seon Ho Actor k
,
kim seon ho actor k scandal