'Hometown Cha-Cha-Cha' Star Kim Seon Ho Admits He's Actor K, Apologizes To Ex-GF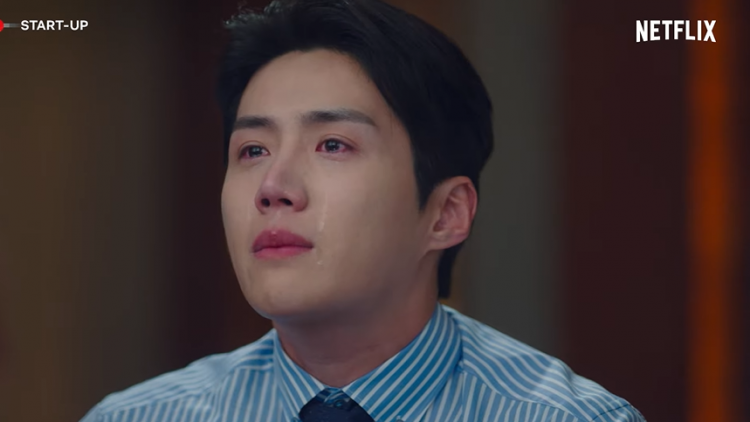 More than a day after a scandalous post trended over the internet concerning a certain Actor K, "Hometown Cha-Cha-Cha" star Kim Seon Ho steps forward to admit his mistakes.
An anonymous Korean female revealed in an online community forum that a certain Actor K has caused her immense trauma. The victim who claimed to be the actor's ex-girlfriend accused him of gaslighting and forced abortion. Since then various speculations about the identity of Actor K have been thrown over the internet. However, South Korean media sites as well as a popular reporter and YouTuber have singled out Kim Seon Ho to be the actor in question.
Today, Kim Seon Ho stepped forward to admit all accusations thrown against him.
"Not long ago, an article referring to me was published and I was able to write about it now because of the fear I have experienced for the first time," Kim Seon Ho apologized for his delayed statement regarding the Actor K scandal.
The "Hometown Cha-Cha-Cha" actor also confirmed that the author of the scandalous post was his ex-girlfriend.
"I have met [her] with good feelings and intentions. In the process, however, I hurt [her] with my negligence and carelessness. I wanted to meet [her] in person and apologize first, but I am not able to give a proper apology right now. I'm waiting for the right time to do so," Kim Seon Ho expressed.
Kim Seon Ho also apologized to all the people that were affected by scandalous news.
"First of all, I would like to sincerely apologize to [her] through this article. I am sorry for disappointing everyone who believed in me and supported me until the end. Because of the people who always supported me, I was able to stand as an actor named Kim Seon Ho, but I forgot about that. I am sorry for causing trouble to many people and all the people I have worked with because of my shortcomings. I would like to sincerely apologize to everyone who was hurt. I know that my ignorant writing won't reach the hearts of many people, but I'm telling you my sincerity." Kim Seon ho apologized.
© 2023 Korea Portal, All rights reserved. Do not reproduce without permission.
Tags:
Kim Seon-ho
,
Kim Seon Ho issue
,
Kim Seon Ho Actor k
,
Kim Seon Ho Actor k
,
Kim Seon Ho Abortion
,
Kim Seon Ho gaslighting
,
Kim Seon Ho drama
,
Kim Seon Ho actor
,
Kim Seon Ho scandal
,
Kim Seon Ho news
,
Kim Seon Ho Hometown Cha-Cha-Cha
,
actor k kim seon ho
,
Kim Seon Ho Actor k
,
Kim Seon Ho admits he is actor k
,
Kdrama
,
Hometown Cha-Cha-Cha
,
kdrama news
,
kdrama updates