Here's What Seo Ye Ji's Agency Have To Say About The Controversial Actress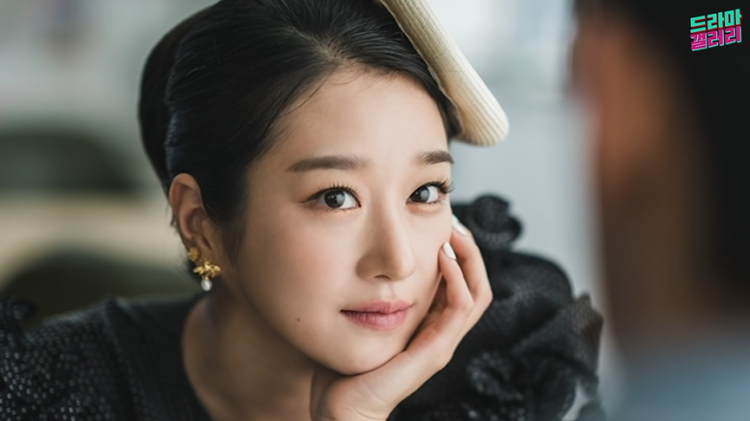 Seo Ye Ji's agency is firm in their stand that the "skinship controversy" involving the actress is just a normal lovers' quarrel.
The "It's Okay Not To Be Okay" actress is currently facing a series of controversies over her alleged "manipulation" of her then-boyfriend actor Kim Jung Hyun. In an expose, Dispatch released transcripts of text messages shared between Seo Ye Ji and Kim Jung Hyun that implies that the actress is prohibiting the latter from doing skinship scenes with his co-star.
Because of this, Gold Medalist, Seo Ye Ji's agency, released their official statement explaining their stand on the issue at hand.
They started their statement by apologizing for the delay in releasing their official stand on the matter. Gold Medalist shared that upon confirming with Kim Jung Hyun's side, the "skinship controversy" was not caused by Seo Ye Ji. The agency then explained that it's practically impossible for any actor to perform without free will; therefore, they firmly believe that it is common logic that an experienced actor cannot act according to the script just because of someone else's wishes.
Moving forward, Gold Medalist clarified that the alleged series of conversations where Seo Ye Ji seems to be prohibiting her then-boyfriend from doing romantic scenes with his co-star was taken out of context and that some parts of it were omitted. According to the agency, such exchanges of messages are just but normal lovers' quarrels.
"...there was also a conversation between Kim Jung Hyun and Seo Ye Ji where he asked her not to film a kiss scene while she was working on a different drama. Seo Ye Ji also told him, 'Well then you don't do that either,' and the two exchanged conversations mixed with jealousy about skinship with others while in their relationship," Gold Medalist explained.
The agency also apologized to Seo Ye Ji's fans and everyone involved for causing concern.
© 2023 Korea Portal, All rights reserved. Do not reproduce without permission.
Tags:
Seo Ye Ji
,
Did Kim Jung Hyun dated Seo Ye Ji
,
Kim Jung Hyun relationship Seo Ye Ji
,
seo ye ji news
,
Seo Ye Ji Kim Jung Hyun issue
,
Seo Ye Ji Kim Jung Hyun text messages
,
Seo Ye Ji drama
,
Seo ye Ji manipulation
,
Seo Ye Ji updates
,
Seo Ye Ji Issue
,
Seo Ye Ji Kim Jung Hyun
,
Seo Ye Ji Controversy
,
Seo Ye Ji bullying
,
Seo Ye Ji staff
,
Seo Ye Ji Agency statement
,
Seo Ye Ji statement
,
Seo Ye Ji movie
,
Seo Ye Ji update
,
K-Drama
,
k-drama news
,
Kim Jung Hyun