BREAKING: Netizens Shocked As CJ ENM Reveals Final Verdict On IZ*ONE's Relaunch Project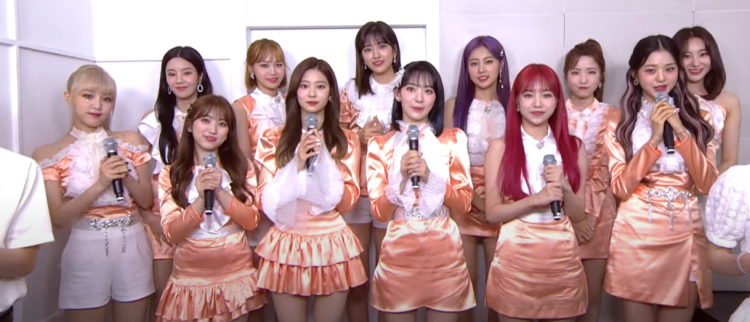 One of the most popular K-pop girl groups before their abrupt disbanding, IZ*ONE was created three years ago in 2018 as a temporary project K-pop girl group on Mnet's popular idol show "Produce 48."
Following this, IZ*ONE made its official debut on the 29th of October of the same year. Unfortunately, regardless of how popular the K-pop girl group is, IZ*ONE disbanded earlier this year on the 29th of April.
The members of IZ*ONE, being Jang Wonyoung, Miyawaki Sakura, Jo Yuri, Choi Yena, Ahn Yujin, Yabuki Nako, Kwon Eunbi, Kang Hyewon, Honda Hitomi, Kim Chaewon, Kim Minjoo, and Lee Chaeyeon, made their way back to their respective entertainment agencies since disbanding.
Ahead of their imminent disbanding, the parent company of Mnet, CJ ENM, announced that they were in discussions with the former members of IZ*ONE and their agencies about having a possible IZ*ONE relaunch, thus making WIZ*ONEs (IZ*ONE fans) extremely hopeful.
Unfortunately, WIZ*ONEs had their hearts broken once again as yesterday, as of writing this article, on the 6th of July, an insider from CJ ENM revealed to a news media, "Until recently, we spoke with the agencies while leaving various options open for consideration, but IZ*ONE's reunion unfortunately, ultimately fell through."
Adding to this, the insider noted, "Regardless of whether or not they are getting back together, please show lots of encouragement and support for the members' futures."
Essentially, this means that all discussions of a potential revival of the project K-pop girl group IZ*ONE have fallen through.
Although IZ*ONE will not have a relaunch, WIZ*ONEs will surely still support each member's venture, regardless if they reform into a new K-pop group, begin solo careers, or venture into acting.
Whatever happens, IZ*ONE will always be remembered and loved by netizens and fans!
© 2023 Korea Portal, All rights reserved. Do not reproduce without permission.
Tags:
kwave
,
kwave news
,
kwave updates
,
Kpop
,
kpop news
,
Kpop updates
,
CJ E&M
,
CJ E&M news
,
CJ E&M updates
,
CJ ENM
,
CJ ENM news
,
CJ ENM updates
,
CJ E&M IZ*ONE
,
CJ ENM IZ*ONE
,
IZ*ONE
,
IZ*ONE news
,
IZ*ONE updates
,
IZ*ONE relaunch project
,
IZ*ONE relaunch
,
IZ*ONE comeback
,
Wonyoung
,
Sakura
,
Yuri
,
Yena
,
Yujin
,
Nako
,
Eunbi
,
Hyewon
,
Hitomi
,
Chaewon
,
Minjoo
,
Chaeyeon
,
Produce 48
,
Mnet