Former IZ*ONE Leader, Kwon Eunbi, Announces That She's Gearing Up For Solo Debut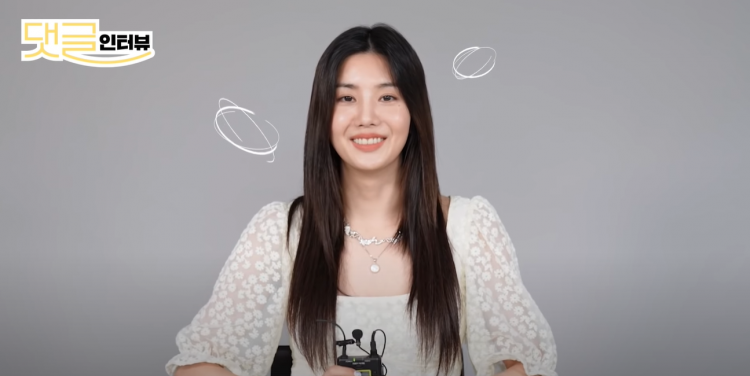 Just a couple of days ago, it was revealed that the former IZ*ONE leader and main dancer, Kwon Eunbi, would officially be a part of UNIVERSE, a popular fandom platform that allows idols to interact with fans.
In UNIVERSE, K-Pop idols can chat with fans, have fan meetings, and even be a part of fan signing events. This was truly a piece of great news for WIZ*ONEs and personal fans of Kwon Eunbi. But recently, another news regarding Kwon Eunbi was revealed and fans are even more excited.
Kwon Eunbi was recently featured in an interview with ESQUIRE Korea. In the interview, the former IZ*ONE leader and main dancer announced very exciting news regarding her career.
Notably, ESQUIRE Korea gathered questions from Kwon Eunbi's largest fans, and among the questions was from a super fan named cheryagataa. The fan asked the former IZ*ONE leader and main dancer if Eunbi had completed her 2021 bucket list already.
Humbly, Kwon Eunbi responded by saying "no," but the K-pop star is planning on changing that.
Excitedly, Kwon Eunbi announced that her top bucket list item for 2021 is to drop a solo album, and to her fans' amazement, Kwon Eunbi is currently pulling strings to make her dream a reality.
Kwon Eunbi proudly announced to ESQUIRE Korea, "I am currently preparing."
It should be noted that most female Produce participants usually go on to debut in K-pop girl groups and debuting solo is quite a rare occasion. Notably, prior to her 2018 debut with IZ*ONE, Kwon Eunbi was already a member of the K-pop group Ye-A from 2014 up until 2015.
At present, Kwon Eunbi is 25 years old, and due to this, her personal fans have noted that becoming a part of another K-pop group would not be the proper decision for her blossoming career. Thus, fans were delighted with the news of Kwon Eunbi going solo.
Stay tuned for more details regarding Eunbi's solo album!
© 2023 Korea Portal, All rights reserved. Do not reproduce without permission.
Tags:
kwave
,
kwave news
,
kwave updates
,
Kpop
,
kpop news
,
Kpop updates
,
IZ*ONE
,
IZ*ONE Kwon Eunbi
,
IZ*ONE Eunbi
,
Kwon Eunbi
,
Kwon Eunbi news
,
Kwon Eunbi updates
,
Kwon Eunbi solo
,
Kwon Eunbi solo album
,
Eunbi
,
Eunbi news
,
Eunbi updates
,
Eunbi solo
,
Eunbi solo album
,
Esquire
,
Esquire Korea
,
ESQUIRE Korea Kwon Eunbi
,
Kwon Eunbi ESQUIRE Korea
,
Eunbi ESQUIRE Korea
,
ESQUIRE Korea Eunbi