NCT DREAM, ITZY, TXT, & More, Hanteo Chart's Best Selling K-Pop Albums In May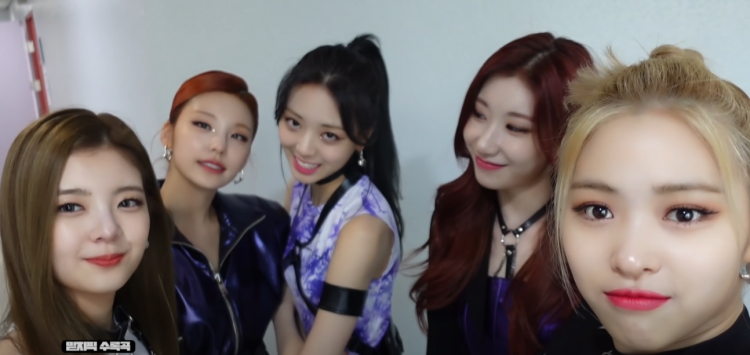 Recently dubbed "Double Million" sellers, SM Entertainment's NCT Dream is Hanteo Chart's #1 on their best selling album chart for the month of May 2021. They were able to do this with their recent album "Hot Sauce" which dropped on the 10th of May.
As per reports from Hanteo Chart, NCT Dream's "Hot Sauce" garnered a total of 1,659,865 album sales for the month of May. Additionally, NCT DREAM's "Hot Sauce" was able to top Hanteo's weekly album chart for three straight weeks.
Moreover, NCT Dream is the third K-pop group to sell over a million album copies in its first week of release. The two other K-pop groups are BTS and SEVENTEEN. To add to that, NCT Dream is the youngest K-pop group to be dubbed as million-sellers.
Second to NCT DREAM's "Hot Sauce" and first in terms of K-pop girl group is ITZY with their latest album, "GUESS WHO." ITZY's album was able to sell 159,691 copies for the whole month of May.
ITZY's "GUESS WHO" previously topped Hanteo Chart's weekly album chart during the first week of May, acquiring 126,959 album sales. ITZY's "GUESS WHO" was previously able to get the #1 spot on the daily album chart on the 1st, 3rd, 4th, and 6th of May.
Moreover, another milestone achieved by JYP Entertainment's ITZY is entering the "Billboard 200." As of writing this article, only 6 K-pop girl groups (including their sub-units) have reached this feat.
Here are the top 30 best album sellers for the month of May as per Hanteo Chart:
#30 Blitzers' album "Check-in" with 9,982 sales
#29 EXO's Baekhyun's album "Bambi" with 10,176 sales
#28 NCT's album "NCT 2018 Empathy" with 10,776 sales
#27 NCT 127's album "NCT #127 Neo Zone: The Final Round" with 11,595 sales
#26 Sung Si Kyung's album "Siot" with 11,606 sales
#25 IU's album "LILAC" with 11,690 sales
#24 Rocket Punch's album "Ring Ring" with 14,333 sales
#23 Red Velvet's Wendy's album "LIKE WATER" with 16,235 sales
#22 NCT 127's album "NCT #127 Neo Zone" with 17,584 sales
#21 NCT Dream's album "The First" with 18,424 sales
#20 P1Harmony's album "Disharmony: Break Out" with 18,607 sales
#19 TO1's album "Re:Born" with 19,447 sales
#18 NCT 127's album "We Are Superhuman" with 19,987 sales
#17 WayV's album "Kick Back" with 20,384 sales
#16 NCT Dream's album "We Boom" with 24,590 sales
#15 NCT's album "NCT 2020: Resonance" with 26,111 sales
#14 ONF's album "City of ONF" with 31,324 sales
#13 Everglow's album "Last Melody" with 32,002 sales
#12 ATEEZ's album "Zero Fever, Pt. 2" with 35,617 sales
#11 FROMIS 9's album "9 Way Ticket" with 44,039 sales
#10 WJSN The Black's album "My Attitude" with 55,589 sales
#9 ENHYPEN's album "Border: Carnival" with 61,502 sales
#8 Oh My Girl's album "Dear Oh My Girl" with 77,978 sales
#7 ONEUS's album "Binary Code" with 92,697 sales
#6 TXT's album "The Chaos Chapter: FREEZE" with 94,276 sales
#5 Highlight's album "The Blowing" with 95,372 sales
#4 Super Junior Yesung's album "Beautiful Night" with 95,638 sales
#3 SHINee Taemin's album "Advice" with 100,929 sales
#2 ITZY's album "GUESS WHO" with 159,691 sales
#1 NCT Dream's album "Hot Sauce" with 1,659,865 sales
© 2023 Korea Portal, All rights reserved. Do not reproduce without permission.
Tags:
Hanteo Chart
,
Hanteo
,
Hanteo Sales Chart
,
Hanteo album sales chart
,
kwave
,
kwave news
,
kwave updates
,
Kpop
,
kpop news
,
Kpop updates
,
NCT Dream
,
NCT Dream Hot Sauce
,
Hot Sauce
,
ITZY
,
ITZY Guess Who
,
Guess Who
,
SHINee Taemin
,
SHINee Taemin Advice
,
advice
,
Super Junior Yesung
,
Super Junior Yesung Beautiful Night
,
Beautiful Night
,
HIGHLIGHT
,
HIGHLIGHT The Blowing
,
The Blowing
,
TXT
,
TXT The Chaos Chapter: FREEZE
,
The Chaos Chapter: FREEZE
,
ONEUS
,
ONEUS BINARY CODE
,
BINARY CODE
,
Oh My Girl
,
Oh My Girl Dear OHMYGIRL
,
Dear OHMYGIRL
,
Enhypen
,
ENHYPEN Border: Carnival
,
Border: Carnival
,
WJSN
,
WJSN THE BLACK
,
WJSN THE BLACK My Attitude
,
My Attitude
,
Fromis 9
,
fromis_9 9 way ticket
,
9 way ticket
,
ATEEZ
,
ATEEZ Zero Fever
,
Pt. 2
,
Zero Fever
,
Pt. 2Everglow
,
Everglow Last Melody
,
Last Melody
,
onf
,
ONF City of ONF
,
City of ONF
,
NCT
,
NCT 2020: Resonance
,
2020: Resonance
,
NCT Dream
,
NCT DREAM We Boom
,
We Boom
,
WayV
,
WayV Kick Back
,
Kick Back
,
NCT 127
,
NCT 127 We Are Superhuman
,
We Are Superhuman
,
TO1
,
TO1 Re:Born
,
Re:Born
,
P1Harmony
,
P1Harmony Disharmony: Break Out
,
Disharmony: Break Out
,
NCT Dream The First
,
The First
,
NCT 127 NCT #127 Neo Zone
,
NCT #127 Neo Zone
,
Red Velvet Wendy
,
Red Velvet Wendy Like Water
,
Like Water
,
rocket punch
,
rocket punch Ring Ring
,
Ring Ring
,
IU
,
IU lilac
,
LILAC
,
Sung Si Kyung
,
Sung Si Kyung Siot
,
Siot
,
NCT 127 NCT #127 Neo Zone: The Final Round
,
NCT #127 Neo Zone: The Final Round
,
NCT NCT 2018 EMPATHY
,
NCT 2018 Empathy
,
EXO's Baekhyun
,
EXO's Baekhyun Bambi
,
Bambi
,
BLITZERS
,
Blitzers Check-in
,
Check-in