ITZY Shares What They Would Be Doing If They Really Left JYP Entertainment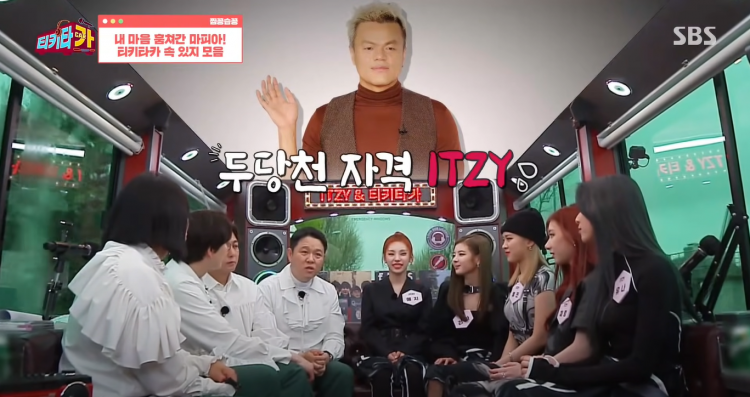 ITZY is currently the most popular 4th generation K-pop group today. As of writing this article, ITZY has dropped their latest comeback with their album "GUESS WHO" and it has already broken multiple records, topped charts, and won a plethora of awards.
With the success they have garnered now, one would not assume that the members of ITZY actually almost did not make their debut with their agency, JYP Entertainment. But this was almost the case.
Previously, ITZY was featured in SBS's "Tikita CAR." In the episode, the members of ITZY shared about how difficult their days as trainees were. Later on, ITZY was asked if they ever considered leaving their agency, JYP Entertainment, before their debut.
One of the hosts, Kim Gu Ra, asked the members of ITZY if all of the members of ITZY ever thought about making their own music after saving up money. Especially because it is very difficult to debut.
The members of ITZY shocked the interviewers as they admitted that at one point, they thought about leaving JYP Entertainment before they made their debut. The members of ITZY even went on to make plans about what they were about to do.
"Let us all walk out hand in hand together! Oh, we had a lot of plans," ITZY's Chaeryeong shared.
ITZY's Ryujin even shared that ITZY talked about being potential YouTubers. In the plan, the members of ITZY would release content for their viewers, such as food mukbangs, dance videos, and the like.
The members of ITZY even hoped that if they did push through to leave altogether, perhaps another K-pop agency might sign with them.
ITZY's Chaeryeong added, "And we would put out contents that are more catered to our viewers. We also thought that if we leave as a group, maybe another agency will try to scoop us up. Let us pick a place that will debut us ASAP."
Good thing ITZY decided to stay, MIDZYs all over the world now have five queens to celebrate, appreciate, and cheer for!
© 2023 Korea Portal, All rights reserved. Do not reproduce without permission.
Tags:
SBS
,
SBS shows
,
SBS variety show
,
SBS variety shows
,
SBS Tikita CAR
,
Tikita Car
,
ITZY Tikita Car
,
kwave
,
kwave news
,
kwave updates
,
Kpop
,
kpop news
,
Kpop updates
,
JYP
,
JYP artists
,
JYP Entertainment
,
JYP Entertainment news
,
JYP Entertainment updates
,
JYP Entertainment ITZY
,
ITZY
,
ITZY News
,
ITZY updates
,
itzy videos
,
ITZY interview
,
ITZY show
,
ITZY Ryujin
,
Ryujin
,
ITZY Chaeryeong
,
Chaeryeong
,
ITZY SBS
,
SBS ITZY
,
Tikita Car ITZY