Netizens Choose Main Vocalists Who Are Also Elite Dancers, Is Your Bias Here?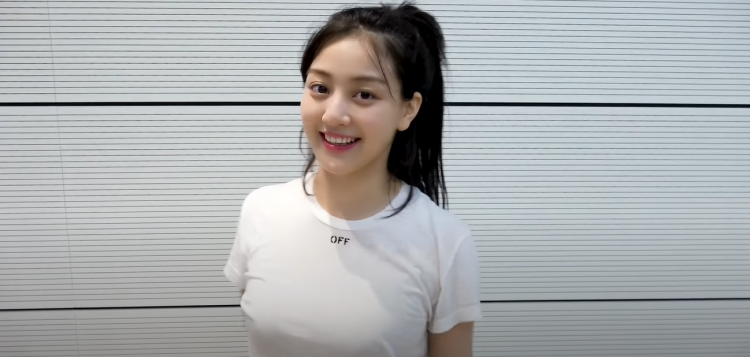 The K-pop industry is filled with K-pop idols who are immensely talented in dancing, have eye-catching visuals, record breaking high-notes from vocals, and unique personalities. Most K-pop idols have one of those traits. But there are some K-pop idols who have two or more.
A handful of these K-pop idols can sing well and dance gracefully, have a great personality and amazing looks, or any combination thereof.
In this article the combination that will be discussed is the former, where fans have chosen who among the K-pop idols today have an outstanding vocal range and can dance immensely well.
Being able to dance or sing really well is one thing, but being able to do both is an invaluable skill in the K-pop industry. Most South Korean entertainment companies go after trainees that are able to do all or most of the skills needed by a K-pop idol.
Thus, multi-talented trainees are highly sought after in the K-pop industry.
Among the handful of multi-talented and gifted K-pop idols, these are dubbed as main vocalists but can also hold their ground in dancing, as per South Korean fans.
In no particular order, here are the top 11 K-pop idols who are main vocalists but can also be classified as elite dancers:
Xiaojun of NCT and WayV
Niel of TEEN TOP
Yoseob of HIGHLIGHT
Kim Jin Hwan of iKON
Jonghyun of SHINee
Taeyeon of SNSD (also known as Girl's Generation)
The K-pop idols above are not the only K-pop idols who can both sing and dance very well. Those were just the top 11 idols chosen by fans. If your favorite K-pop idol did not make it on the list, know that perhaps they might be underrated only. Regardless, their talents are exemplary.
© 2023 Korea Portal, All rights reserved. Do not reproduce without permission.
Tags:
kwave
,
kwave news
,
kwave updates
,
Kpop
,
kpop news
,
Kpop updates
,
kpop vocalists
,
kpop dancers
,
kpop artists
,
kpop idols
,
kpop main vocalists
,
BTS
,
BTS Jungkook
,
Jungkook
,
TWICE
,
twice jihyo
,
Jihyo
,
NCT
,
NCT Haechan
,
NCT Dream Haechan
,
Haechan
,
NCT Xiaojun
,
WayV Xiaojun
,
Xiaojun
,
WayV
,
TEEN TOP
,
TEEN TOP Niel
,
Niel
,
HIGHLIGHT
,
HIGHLIGHT Yoseob
,
Yoseob
,
EXO
,
EXO Baekhyun
,
Baekhyun
,
iKon
,
iKON Jinhwan
,
iKON Kim Jin Hwan
,
Kim Jin Hwan
,
Jinhwan
,
SHINee
,
SHINee Jonghyun
,
Jonghyun
,
SNSD
,
Girls' Generation
,
SNSD Taeyeon
,
girls generation taeyeon
,
Taeyeon
,
BLACKPINK
,
blackpink rose
,
Rosé Solo
,
blackpink rose
,
Rose