Red Velvet's Yeri & SHINee's Minho Flex Their Adorable Sibling Relationship In Recent Instagram Post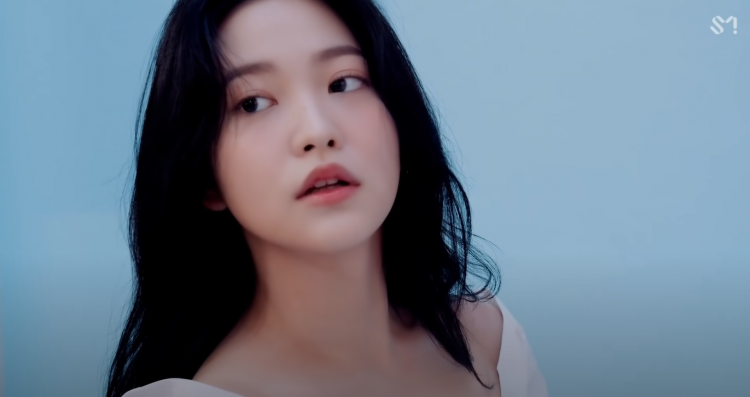 Aside from being close with your fellow K-pop group mates, K-pop idols can also build a relationship with fellow idols from the same company. Such is the case of the adorable sibling love that Red Velvet's Yeri and SHINee's Minho have for one another.
On the 11th of May, Red Velvet's Yeri posted multiple photos on her Instagram page. Featured in the photos were Red Velvet's Yeri having a wide smile and having a good time.
Additionally, Yeri's hair was styled in the color brown. She is also seen outdoors, and due to this, fans and netizens have been speculating that Red Velvet's Yeri was on the set of her web drama, "Blue Birthday."
Moreover, Red Velvet's Yeri was garbed in a schoolgirl uniform, complete with white blouse, a dark blue vest, and even a tie. Aside from her personal photos, Yeri also included shots of trees and nature.
As soon as Red Velvet's Yeri uploaded her Instagram post, Reveluvs and fans were quick to send compliments towards the idol. Among the thousands of comments, fans notably took notice of SHINee's very own Minho's comment.
SHINee's Minho went on to comment, "Oh, it is Squirtle! Hello Squirtle, you little cutie, stop acting as if you are busy!"
Red Velvet's Yeri was then quick to respond, commenting that she really missed Minho, even adding a white heart at the end of her message. Fans notably took notice that Red Velvet's Yeri adorably addresses Minho as 'oppa.'
SHINee's Minho then decidedly replied to Red Velvet Yeri's response as he commented back, "That is just a lie. Lie, lie, lie! Since at the start, I knew you were like this!"
Reveluvs and personal fans of Red Velvet's Yeri and SHINee's Minho were simply stricken as the two idols have a genuine sibling relationship.
© 2023 Korea Portal, All rights reserved. Do not reproduce without permission.
Tags:
kwave
,
kwave news
,
kwave updates
,
Kpop
,
kpop news
,
Kpop updates
,
SM
,
SM artists
,
SM Entertainment
,
SM Entertainment news
,
SM Entertainment update
,
SM Entertainment Red Velvet
,
SM Entertainment SHINee
,
Red Velvet
,
Red Velvet News
,
Red Velvet Updates
,
Red Velvet Yeri
,
Red Velvet Yeri news
,
Red Velvet Yeri updates
,
Red Velvet Yeri instagram
,
Yeri
,
Yeri news
,
Yeri updates
,
Yeri instagram
,
SHINee
,
SHINEe News
,
SHINEe Updates
,
SHINEe Minho
,
SHINEe Minho news
,
SHINEe Minho updates
,
Minho news
,
Minho updates
,
Minho
,
Minho Instagram
,
instagram
,
kpop instagram
,
blue birthday