Seo Moon Tak To Feature EXO's Baekhyun In New Song Amidst Military Enlistment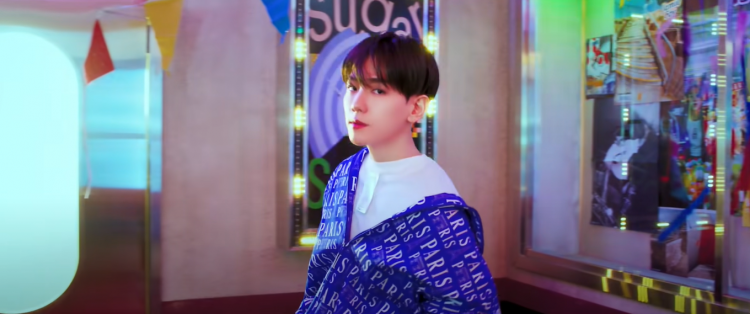 EXO-L's are taking every opportunity they can to enjoy the company of EXO's Baekhyun as he will be enlisting very soon. Recently, it has been reported that EXO-L's have another EXO Baekhyun related release to enjoy.
As per recent reports coming from news outlets, today, as of writing this article, Thursday, 29th of April, Korean Standard Time, EXO's Baekhyun and rock vocalist, Seo Moon Tak, will be having a collaboration.
Yes, you heard it right! Baekhyun will have another music-related release, and it is for the release of a new track for the Votiz Project.
Votiz Project is an arrangement that features tracks created by Seo Jun Sik (a vocal trainer) coming from Voice Tuning. Moreover, Seo Jun Sik will be singing in the Votiz Project in the future. Voice Tuning is an institution for singing professionally.
Seo Moon Tak's new track, featuring EXO's Baekhyun, will be the first project of the Votiz Project.
The first vocalists for the Votiz Project will be both EXO's Baekhyun and Seo Moon Tak. In addition, both were previous students of Seo Jun Sik.
It has been confirmed that both EXO's Baekhyun and Seo Moon Tak willingly volunteered to be part of the Votiz Project. To add to that, EXO's Baekhyun and Seo Moon Tak are confirmed to have not long ago recorded live versions of the anticipated track.
It has been noted that EXO's Baekhyun complimented Seo Moon Tak by saying that Moon Tak's voice is unique, being more renowned and powerful compared to most male vocalists. Baekhyun went on to say that he wishes to have the same voice as he grows older.
The anticipated collaboration track is expected to drop on the 10th of May.
Baekhyun will be enlisting on the 6th of May, but before that, the EXO member will be having a special celebration with EXO-Ls for his birthday.
To read about another EXO Baekhyun collaboration with NCT Taeyong, click here.
© 2023 Korea Portal, All rights reserved. Do not reproduce without permission.
Tags:
kwave
,
kwave news
,
kwave updates
,
Votiz Project
,
Seo Jun Sik
,
Seo Moon Tak
,
Kpop
,
kpop news
,
Kpop updates
,
SM
,
SM artists
,
SM artist
,
SM Entertainment
,
SM Entertainment news
,
SM Entertainment update
,
SM Entertainment EXO
,
EXO Baekhyun
,
Baekhyun
,
Baekhyun news
,
Baekhyun updates
,
Baekhyun collab
,
Baekhyun collaboration
,
Baekhyun release
,
baekhyun enlistment
,
EXO Baekhyun enlistment