Fairy Chaeryeong? Dancing Queen Yeji? ITZY Shares Their First Impressions Of Each Other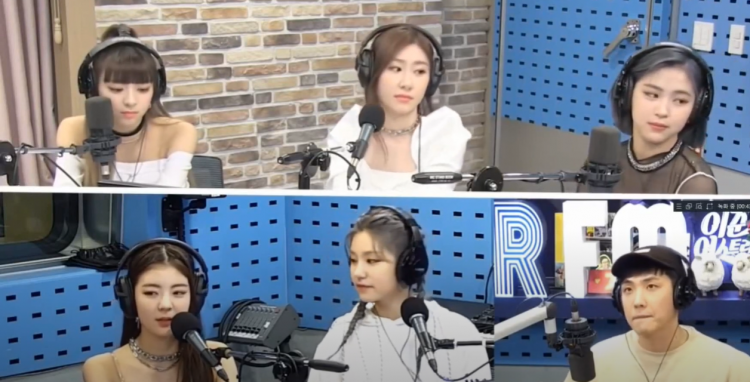 The members of JYP Entertainment's ITZY all have basked in their glory after each successful comeback. From "DALLA DALLA" up until their latest hit title track "Mafia in the Morning," ITZY have both grown as K-pop idols and as people.
Regardless, success did not come easy for ITZY. Like most successful K-pop idols, the members of ITZY had to train hard to reach where they are now. These five immensely talented K-pop idols were handpicked and deemed worthy to make a debut in 2019.
Thus, when all the five members of ITZY met for the first time, they all had their impressions of each other. In a recent radio show, ITZY shared how they felt when they met each other for the first time.
Notably, members of ITZY are very close with one another. Justly, the girls talked about their first impressions towards one another on SBS' radio show, "Power FM's Lee Joon's Youngstreet."
In the radio show, it was ITZY's Lia who talked about it first. The ITZY vocalist shared that for her, the most memorable first impression she had was with Chaeryeong.
ITZY's Lia noted that while she remembers the first time she met all the members of ITZY, it was Chaeryeong who left a lasting impression. ITZY's Lia shared that when she saw Chaeryeong for the first time, there seemed to be a light glowing around her like a fairy.
For ITZY's Lia, Chaeryeong had an innocent and vibrant image surrounding her. Due to this, she noted that trainees from JYP Entertainment are truly beautiful.
Due to what Lia said, ITZY's Chaeryeong started to feel shy. After the successful response, the show's host, Lee Joon, went on to ask ITZY's Chaeryeong the same question. Without hesitation, ITZY's Chaeryeong went on to answer ITZY's leader, Yeji.
According to ITZY's Chaeryeong, when she first saw Yeji, the first thing that came to mind was that Yeji is an amazing dancer.
Similarly, ITZY's Yeji was asked the same thing. For her answer, Yeji shared that it was Ryujin.
When it came to ITZY's Ryujin's turn, the ITZY member went on to choose ITZY's maknae, Yuna, as the member that had a lasting impression on her.
© 2023 Korea Portal, All rights reserved. Do not reproduce without permission.
Tags:
Power FM's Lee Joon's Youngstreet
,
SBS
,
SBS show
,
SBS radio show
,
ITZY SBS
,
SBS show ITZY
,
SBS radio show ITZY
,
ITZY SBS radio show
,
ITZY SBS show
,
ITZY Power FM's Lee Joon's Youngstreet
,
Power FM's Lee Joon's Youngstreet ITZY
,
kwave
,
kwave news
,
kwave updates
,
Kpop
,
kpop news
,
Kpop updates
,
JYP
,
JYP artists
,
JYP Entertainment
,
JYP Entertainment news
,
JYP Entertainment updates
,
JYP Entertainment ITZY
,
ITZY
,
ITZY News
,
ITZY updates
,
ITZY show
,
ITZY radio show
,
ITZY Lia
,
ITZY Chaeryeong
,
ITZY Ryujin
,
ITZY Yuna
,
ITZY Yeji
,
lia
,
Chaeryeong
,
Yuna
,
yeji
,
Ryujin