ONF, IZ*ONE, & More, K-Pop Groups Who Adorably Danced With ITZY For ITZY's #InTheMorningChallenge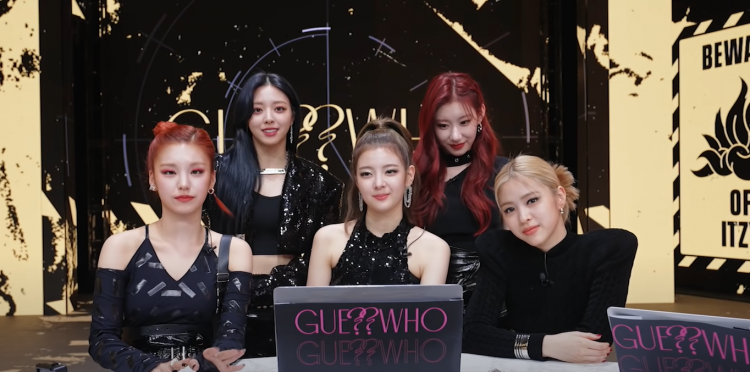 JYP Entertainment's ITZY recently made its comeback on the 30th of April. ITZY's latest album, "GUESS WHO," was an instant hit and contained six tracks. Among the ITZY's six tracks was the title song, "Mafia in the Morning."
The members of ITZY, Yeji, Lia, Ryujin, Chaeryeong, and Yuna did an amazing job as fans were instantly drawn to their latest bops.
Moreover, ITZY has been extremely busy as the girls have been featured in a plethora of interviews, shows, YouTube videos, music award shows, and many more.
But regardless of their schedule, ITZY has been avid in uploading on their official TikTok with their #InTheMorningChallenge.
Additionally, ITZY has not been posting TikTok videos on its own. JYP Entertainment's ITZY has been recruiting other K-pop artists and South Korean influencers to join them in the aforementioned "Mafia In the Morning" challenge.
TikTok has been a major part of promotions for K-pop comebacks, and ITZY is not an exemption with their #InTheMorningChallenge. Aside from ITZY, multiple other K-pop artists have been getting in on ITZY's #InTheMorningChallenge, and it is both adorable and hilarious.
Recently, on the 8th of May, ITZY was able to share two TikTok videos that were filmed backstage of MBC's "Music Core" on JYP Entertainment ITZY's official TikTok account.
The first ITZY TikTok video featured Ryujin and Chaeryeong performing their dance to "Mafia in the Morning" along with U, J-Us, and MK, all members of ONF.
The second ITZY TikTok video was of Yeji and Kim Minju of IZ*ONE having fun doing the #InTheMorningChallenge with each other.
Other K-pop idols who have participated in the #InTheMorningChallenge have notably been Heechul and Shindong of Super Junior, Jinhyuk of UP10TION, Daehwi of AB6IX, Seeun and Sieun of STAYC's, BIBI, Norazo, and popular host JaeJae.
How about you MIDZYs? Have you done the #InTheMorningChallenge?
To have a more in-depth read on ITZY and STAYC's collaboration TikTok video, click here.
© 2022 Korea Portal, All rights reserved. Do not reproduce without permission.
Tags:
kwave
,
kwave news
,
kwave updates
,
Kpop
,
kpop news
,
Kpop updates
,
JYP
,
JYP artists
,
JYP Entertainment artists
,
JYP Entertainment
,
JYP Entertainment news
,
JYP Entertainment updates
,
JYP Entertainment ITZY
,
JYP Entertainment ITZY comeback
,
ITZY
,
ITZY News
,
ITZY Comeback
,
ITZY Mafia In The Morning
,
ITZY Guess Who
,
Guess Who
,
Mafia In The Morning
,
ITZY latest song
,
ITZY latest album
,
ITZY new song
,
ITZY new album
,
ITZY Yeji
,
ITZY Ryujin
,
ITZY Lia
,
ITZY Yuna
,
ITZY Chaeryeong
,
ITZY latest comeback
,
ITZY TikTOk
,
itzy videos
,
ITZY TikTok videos
,
ITZY TikTok clips
,
ITZY TikTok challenge
,
InTheMorningChallenge
,
In The Morning challegen
,
onf
,
ONF U
,
ONF J-Us
,
ONF MK
,
IZONE MINJU
,
Minju
,
Super Junior
,
super junior heechul
,
Super Junior Shindong
,
UP10TION
,
UP10TION Jinhyuk
,
Jinhyuk
,
AB6IX
,
AB6IX WOOJIN
,
STAYC
,
STAYC Seeun
,
STAYC Sieun
,
Bibi
,
Norazo
,
JaeJae
,
MIDZY
,
TikTok challenge
,
Kpop TikTok challenge