GOT7, 2PM, SNSD, And More, Only A Handful K-Pop Groups Have Done This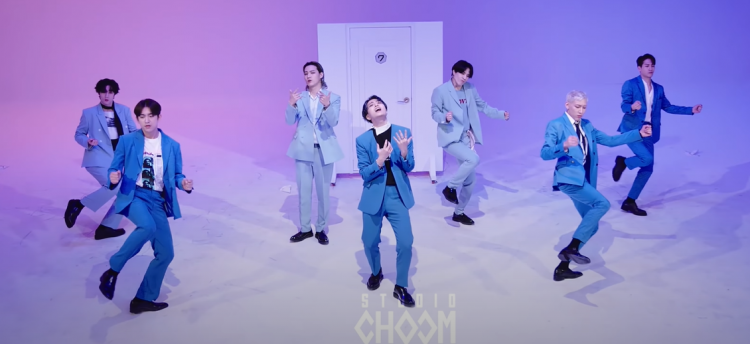 Disbanding due to contracts ending is common in the K-pop industry. This can be attributed sometimes to the seven-year curse in K-pop. But a select few have stuck together, even after leaving their companies.
Groups such as Shinhwa, HIGHLIGHT, and g.o.d stood the test of time, and they still promote as a group even after leaving their respective agency. Aside from the aforementioned groups, only a select few other K-pop groups have stuck together, defying the seven-year curse and naysayers altogether.
A recent group to add to the list is GOT7. Previously, the K-pop group made Ahgases (the name of their fandom) worried due to the fans believing that they will disband. Their expiring contract in JYP Entertainment was rumored to be the beginning of their disbandment.
This was all put to rest when GOT7's very own Jay B, gave Ahgases the message that he is officially speaking, but his group is not disbanding. GOT7 will not be breaking up.
When their contracts did finally expire from JYP Entertainment, the GOT7 members went their own way. Jinyoung decided to go to BH Entertainment, Youngjae was able to sign an exclusive contract with Sublime Artist Agency, Jackson Wang decided to sign with his own company Team Wang, and Yugyeom went to AOMG.
Additionally, another group under JYP Entertainment, 2PM, also has members who left the company but still promote with the group.
Taecyeon officially went his own way in 2018, leaving JYP Entertainment. Similarly, this also worried their fans (known as Hottest) that the 2PM might disband as well. But this was proven to be also due to recent reports of 2PM preparing a complete comeback, now that all the members are done with their service in the military.
Another group that is technically still together is the Girls' Generation, also known as SNSD. Although they have no recent release, the members of SNSD still meet each other every year on the 5th of August, their debut day.
Moreover, recent reports point towards a Girl's Generation comeback.
© 2023 Korea Portal, All rights reserved. Do not reproduce without permission.
Tags:
kwave
,
kwave news
,
kwave updates
,
Kpop
,
kpop news
,
Kpop updates
,
JYP artists
,
SM artists
,
JYP Entertainment
,
SM Entertainment artists
,
SM Entertainment
,
JYP Entertainment news
,
JYP Entertainment updates
,
SM Entertainment news
,
SM Entertainment update
,
2PM
,
2PM news
,
2PM Updates
,
GOT7
,
GOT7 News
,
GOT7 UPdates
,
SNSD
,
SNSD news
,
SNSD udpates
,
2PM COMEBACK
,
SNSD comeback
,
Girls' Generation
,
Girl's Generation News
,
Girl's Generation Updates
,
girl's generation comeback