Taecyeon Gives Details On 2PM's Comeback And More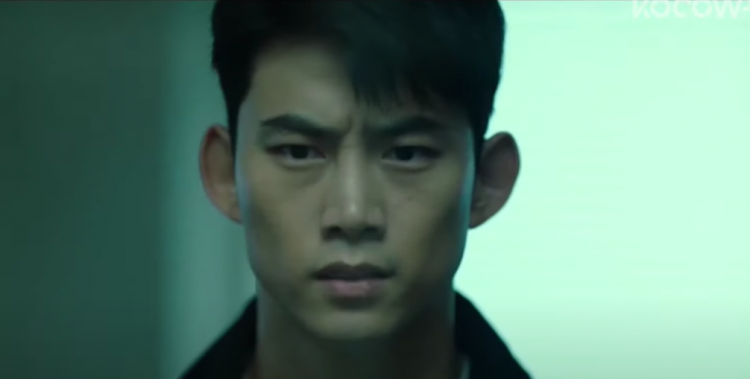 Ok Taecyeon, or more commonly known by his stage name, Taecyeon, is the main rapper, sub-vocalist, and second visual of the popular JYP Entertainment K-pop boy group, 2PM. The K-pop group has been on hiatus since its members were serving their mandatory military service.
Since then, Taecyeon has been on multiple projects, primarily on the big and small screen. Now that Junho, 2PM's main vocalist and lead dancer, will finish his service this March, 2PM is expected to make a comeback this year. With that being said, Taecyeon gives his thoughts on his acting journey and details on 2PM's comeback.
In "Vincenzo," Taecyeon's most recent acting role, he plays an intern named Jang Joon Woo who allies himself with an Italian lawyer and Mafia consigliere, played by Song Joong Ki, and a savage lawyer, played by Jeon Yeo Been.
Currently, while filming for "Vincenzo" rages on, Taecyeon, the idol-turned-actor, collaborated with Singles magazine for an interview and pictorial.
When asked why he enjoys acting, Taecyeon shared that the joy of being an artist is similar to that of being an actor.
Not so long ago, 2PM's comeback was announced by JYP Entertainment, and if 2PM does make a comeback this year, it will be their first album since "Gentleman's Game" in 2016.
When asked if 2PM will be expected to continue their manly and raw concept, Taecyeon responded, "A lot of people remember us for that, but isn't there a need for change since the members have grown? Members that were in their early-20s are now in their mid-30s, so the style of our team should also change."
With regards to preparations and practices, Taecyeon shared that 2PM is practicing, but it's uncertain if the comeback will happen this year. They are planning things, but because a lot of different situations are overlapping, he thinks it's important that they organize it properly first.
Taecyeon continued that since all of the members write music, each member has something different in mind. This means that it is not easy to decide what kind of music should be their title song or which direction they should go in. Things will go smoothly once the song is decided on, but the members haven't had the chance to come to a decision. Currently, the recent first round of trying failed. This means that making a comeback is something all the members are looking forward to, but Taecyeon believes they need more time.
© 2023 Korea Portal, All rights reserved. Do not reproduce without permission.
Tags:
Kpop
,
kpop news
,
Kpop updates
,
JYP Entertainment
,
JYP Entertainment news
,
JYP Entertainment updates
,
2PM
,
2PM news
,
2PM Updates
,
2PM Taecyeon
,
Taecyeon
,
Ok Taecyeon
,
Vincenzo
,
Taecyeon kdramas
,
WHEN WILL 2PM COMEBACK
,
when will 2pm release comeback
,
when will 2pm be back
,
is 2pm disbanded
,
where is 2pm