Momo Shows The World Why She Is TWICE's Main Dancer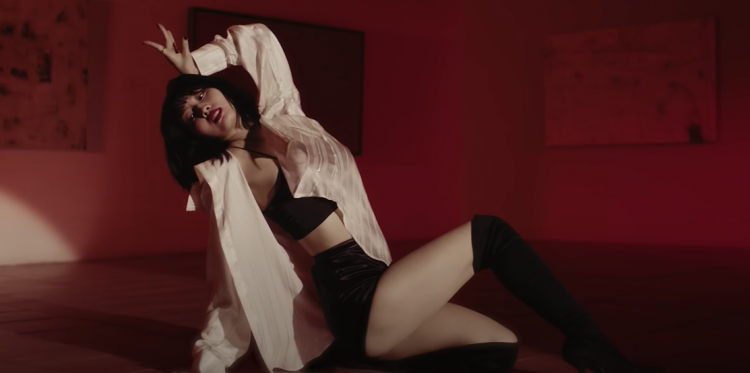 JYP Entertainment's senior girl group, TWICE, is one of the most well-known and popular girl groups in the whole world. With their debut song, "Like OOH AHH," the girl group has been around for six years, and it will be their anniversary this October 2015.
Since their debut, TWICE has been breaking records, topping charts, and winning awards left and right both in South Korea and in international waters. With their patented JYP dance moves along with their melodic voice and unique personalities, TWICE will keep being on top for the years to come with their almost guaranteed hit songs.
But aside from their regular comebacks, both in South Korea and globally, TWICE also has an individual or sub-group releases that exhibit their individual talent. These releases are called Melody Projects and are usually uploaded on YouTube.
So far, TWICE has released six melody projects. The first melody projects star Chaeyoung, Mina, and Sana, and were released in that order. The next two members who were featured in a melody project were Jihyo and Nayeon. DUBCHAENG; a duo composed of Dahyun and Chaeyoung, released the 6th melody project from TWICE: a song cover of JY Park and Rain's "Switch to me."
But most recently, TWICE released another project video on YouTube. This time, a performance project starring their very own, Momo.
Last February 18, TWICE released a teaser for the performance project. It dropped four days later, on February 22.
The two-minute and twenty-second video featured Momo, TWICE's main dancer, showcasing her dance skills to the songs "Tadow" by Masego & FKJ and "Bad" by Christopher.
The choreography was handled by LEEJUNG LEE for the song "Tadow" and J-HO for the song "Bad." Each song had a different tempo, and Momo was able to mix and control her personalities well. This is expected since TWICE's main dancer is known to switch her emotions when she starts dancing. Momo's execution was truly flawless and impressive.
It is safe to say that Momo, being the last chosen and wildcard member of TWICE, is one of the best dancers not just in Korea but in the whole world. Her interpretation, body language, and ability to portray her emotions were unparalleled and second to none in the performance video.
© 2023 Korea Portal, All rights reserved. Do not reproduce without permission.