Why TWICE Deserves To Be Called 'Nation's Girl Group'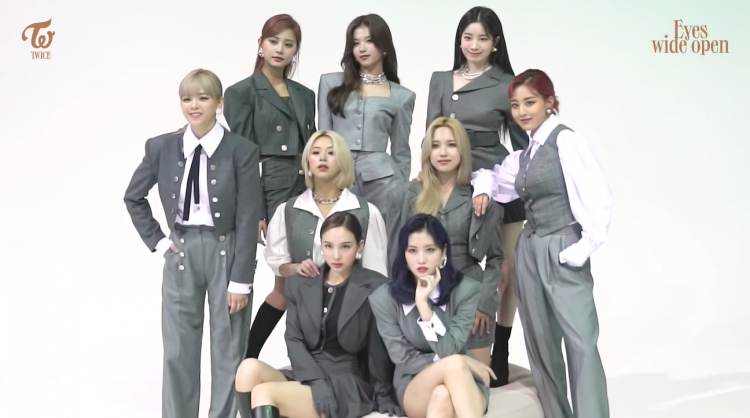 JYP Entertainment's biggest girl group to date has been consistent in expanding its reach from South Korea, Japan, Southeast Asia, and even in the Western Market.
Now more than five years since their debut TWICE has released bops after bops, achieving countless milestones every comeback.
However, despite the Korean entertainment industry giving TWICE the title of being the current "Nation's Girl Group," of which once belonged to the legendary Girls' Generation, many K-Pop fans still argue whether the nonet from JYP Entertainment deserves to be one.
So, we have gathered some facts that just prove they deserve the title "Nation's Girl Group."
TWICE have the most songs to reach #1 on MelOn
In total, TWICE has nine songs that reached #1 on MelOn, beating the Kings of K-Pop, BIGBANG, which has seven on their belt.
The top five idol groups with the most songs to reach #1 on MelOn are:
#1 TWICE - 9
#2 BIGBANG - 7
#3 SISTAR - 5
#4 Girls' Day, WINNER - 4
#5 Apink, BLACKPINK, BTS, iKON, MAMAMOO, Red Velvet - 3
TWICE is the artist with the second-most weeks at No. 1 on Gaon
Only next to IU, which charted No.1 on Gaon for 56 weeks, TWICE is the idol group with the most No. 1 weeks on the Gaon Chart. The nonet from JYP charted No.1 for 22 weeks on Gaon in the five years of their career, beating BIGBANG, SISTAR, and BTS.
TWICE is the Idol Group with the most days at No.1 on MelOn
TWICE stayed for 99 days at No.1 on Melon with their nine songs, making them the idol group the longest days on the chart, surpassing BTS with 89 days for 3 No. 1 songs. Overall, TWICE is only second to IU, which has a record of 196 days for 19 songs.
TWICE is the only group from the 3rd Generation to enter the Top 5 girl groups with the most downloads on the Gaon list
Together with the ranks of 2NE1, T-ARA, SISTAR, and WONDER GIRLS, TWICE is the only third-generation group to enter the list of the girl groups with the most downloads on the Gaon chart.
#1 2NE1 - 37,781,946
#2 T-ARA - 37,247,090
#3 SISTAR - 30,056,161
#4 TWICE - 25,914,519
#5 WONDER GIRLS - 21,683,890
Aside from the listed achievements above, TWICE has broken a lot of records and even became the best-selling K-Pop girl group of all-time.
If these notable achievements aren't enough to justify TWICE's standing in the K-Pop scene, what else would prove they are worthy of the title, "Nation's Girl Group?"
© 2023 Korea Portal, All rights reserved. Do not reproduce without permission.