Behind The Scene Of Dahyun And Chaeyoung's 'Switch To Me' Just Dropped And It Is Hilarious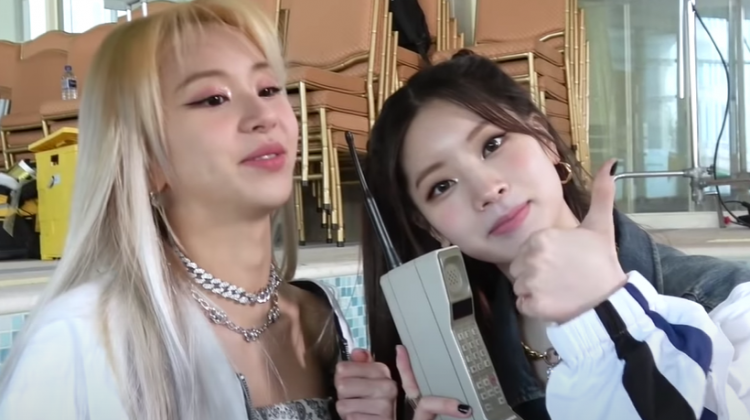 Last Wednesday, February 10, TWICE's fiery rappers, Chaeyoung and Dahyun, more well known as the duo DUBCHAENG, released their new melody project: a cover of "Switch to Me" by Rain and J.Y. Park.
The music video reached three million views within hours of uploading. TWICE's maknae rappers did an absolutely perfect job showing their prowess in not only rapping on point but also in singing on melody and bringing that patented JYP prowess in dancing. But aside from noticing the girls' moves, vocals, and visuals, viewers saw a similar style of clothing. This, in turn, sparked a media frenzy.
It was well noticed that Dahyun's article of clothing in a dance scene of the MV was almost identical to BLACKPINK's Jisoo in the "How You Like That" music video. The moment the controversy went viral, JYP Entertainment, the company that is in contract with TWICE, immediately issued a public apology.
Fast-forward to February 18, the re-uploaded melody project has now reached 5.3 million views and is still steadily garnering more clicks per day, and as of yesterday, February 17, a behind the scenes of the Melody Project was uploaded on TWICE's YouTube channel, and it is absolutely gwiyeobda (cute) and isanghan (funny).
The 22-minute video showed DUBCHAENG practicing dance moves, recording vocals, goofing around, showing bloopers, and generally having a good time while shooting.
A specific blooper particularly eye-catching due to its sudden funny impact is when Chaeyoung grabs the radio from Dahyun, she accidentally grabs it too quickly, and the radio's antenna manages to snag in Dahyun's nose, leaving the film crew, Chaeyoung, and Dahyun laughing.
It was also mentioned that Dahyun took the role of JYP, and Chaeyoung was given the role of Rain due to Dahyun being older than Chae.
Despite the early controversy, it was obvious in the YouTube video that the girls had fun making the shoot and gave their all in ensuring that their cover would not only pay homage to the original song but also add their individual flair in as well.
© 2023 Korea Portal, All rights reserved. Do not reproduce without permission.