TWICE Releases Teaser Of 'TWICE And The Chocolate Factory'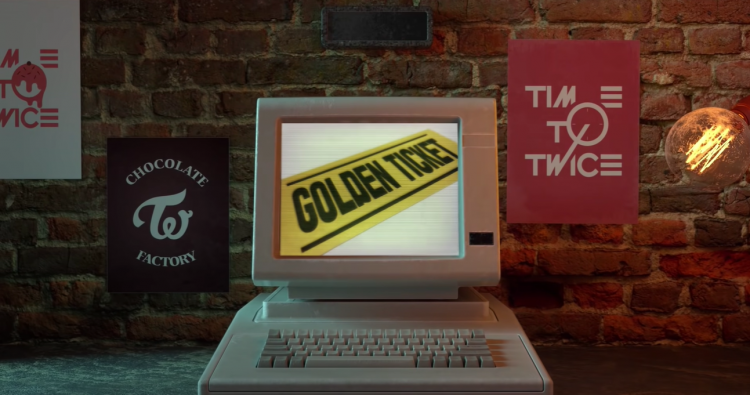 TWICE, one of the most famous K-pop girl groups on the planet, has been active since 2015 and will be in its sixth year this October. JYP Entertainment's nonet is made up of Nayeon, Jeongyeon, Momo, Sana, Jihyo, Mina, Dahyun, Chaeyoung, and Tzuyu, and within these six years, the girl group has accumulated a handful of awards and broke multiple records due to their vastly successful songs.
Due to their success, TWICE has also received a handful of endorsements, with most recent partnerships with Acmé De La Vie, Tokopedia, and Zepeto in 2020 and NEXON in 2021.
In addition, aside from their regular releases in South Korea and Japan, TWICE also has six melody projects under their belt. These projects mostly consist of individual members of TWICE or a small sub-group to showcase their individual talents.
Most recently, TWICE released a teaser for a performance project which will probably feature the girl group's main dancer, Momo, since she is the singular member in the 32-second video.
Beyond their songs, endorsement deals, and projects, just like most K-pop groups who are incredibly famous, TWICE also garners additional attention through their reality shows.
TWICE's first-ever reality show was "TWICE TV." The show lets the viewers follow the girls on shoots, MV shootings, and outdoor traveling adventures. TWICE usually uploads the episodes of "TWICE TV" to their V LIVE.
TWICE also has a second reality show titled "TIME TO TWICE." Unlike "TWICE TV," this reality show is mainly indoors and shows the girls play games. The first episode was released last April 2020 and continued all throughout the year, including a continuation under "TIME TO TWICE," which was called "TWICE New Year." Fortunately, this is not the ending of their second reality show.
Yesterday, TWICE's YouTube channel released a teaser for their next episodes under "TIME TO TWICE," which was entitled "TWICE REALITY 'TIME TO TWICE' TWICE and the Chocolate Factory TEASER."
The 38-second teaser showed the members of TWICE jumping in a ball pit, eating candy, and generally having a good time. It can be assumed that the next episodes of "TIME TO TWICE" will feature a "Willy Wonka & The Chocolate Factory" theme, so expect a ton of sweet candy and memories.
The video then ends with a computer screen with a golden ticket and a date that shows February 26, 2021. This is assumed to be the day the first episode will drop.
© 2023 Korea Portal, All rights reserved. Do not reproduce without permission.