4th-Gen Supremacy: Fourth-Generation Female K-Pop Idols Who Are Known As All-Rounders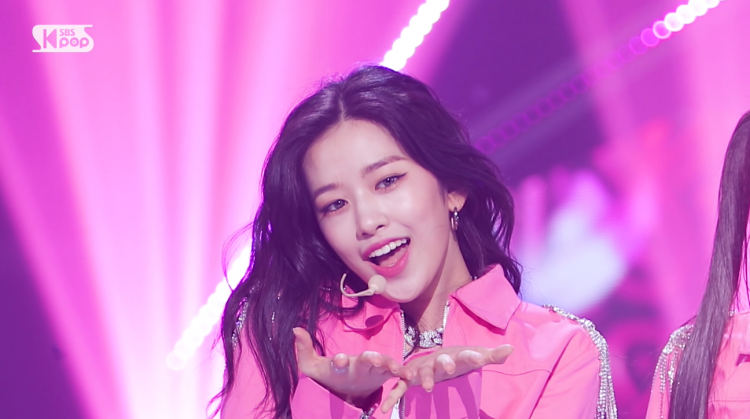 In K-Pop, an "all-rounder" is an idol who has multiple talents. In most cases, these artists are talented in dancing, singing, and rapping. Though an idol who can also produce MC or variety skills, or able to speak multiple languages.
READ: Underused Queens: Recently Debuted 4th-Generation Female K-Pop Idols Who Have The Fewest Lines
Though K-Pop idols are talented, it's the all-rounders that get a lot of attention due to how flexible they are. With that being said, we listed down the top female K-Pop "all-rounders" in the 4th-gen.
(G)I-DLE's Soyeon
Soyeon of (G)I-DLE is the only fourth-generation female K-Pop artist to become a judge on a show. This speaks volumes. Thus, when talking about all-rounder fourth-gen idols, Soyeon should always be mentioned.
(G)I-DLE's Soyeon can do it all. She can rap, dance, and sing. On top of that, the idol can also produce and compose, as evident in (G)I-DLE's hit tracks.
ITZY's Yeji
Previously noted as an "Artist of the Month" by Studio Choom, ITZY's Yeji is not only a talented idol, but she also has elite visuals. Yeji is talented in both singing and dancing. She is even regarded as one of the best dancers among fourth-generation K-Pop idols.
IVE's Yujin
During her IZ*ONE days, Yujin was already regarded as an amazing dancer, rapper, singer, and host. But when she debuted with IVE, Yujin popped off even more. She further amplified her status as an all-rounder, even showing her ability to lead a team as she is IVE's leader.
LE SSERAFIM's Kazuha
The most recent idol to debut, fans note LE SSERAFIM's Kazuha as a talented all-rounder. When the Japanese idol was introduced, fans already expected a lot as she had experienced as a ballerina. Thus, it seems like Kazuha will keep proving fans right with her amazing talents.
READ: aespa's Karina, ITZY's Yuna, IVE's Wonyoung, & NMIXX's Sullyoon: The Top 4th-Generation K-Pop Girl Group Centers!
© 2023 Korea Portal, All rights reserved. Do not reproduce without permission.