A BLINK In HYBE's Area, LE SSERAFIM's Kazuha Names Her BLACKPINK Bias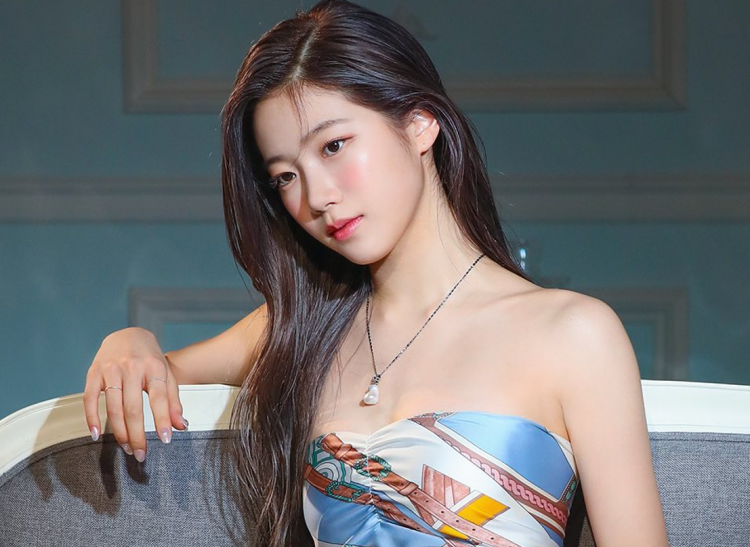 It is always fun to hear rookie idols gush over their biases in K-Pop. As talented as K-Pop artists are, they are also human and are also fans of fellow artists. Thus, fans recently went crazy after LE SSERAFIM's Kazuha revealed who her BLACKPINK bias is.
READ: LE SSERAFIM Minus One: Source Music & HYBE Announces Kim Garam's Hiatus & More
LE SSERAFIM's Kazuha already previously talked about K-Pop artists who inspired her. The rookie went on to name BLACKPINK as one of the acts that made her decide to pursue K-Pop. As she trained as a ballerina, Kazuha shared that BLACKPINK introduced her to a new world; a world outside of ballet.
Furthermore, Kazuha previously shared with Weverse Magazine that she cried when she saw BLACKPINK perform live. As per the LE SSERAFIM member, BLACKPINK's charisma was something else. The rookie even noted that she is now open to possibilities in terms of performing.
READ: New Couple Or Possible Cover-Up? BTS' V & BLACKPINK's Jennie Supposedly Spotted Together, YG Responds
"I had seen many ballet performances up to that point, but it was cool in a totally different way from ballet. I think that was when I thought I wanted to be on stage, too. The members of BLACKPINK are cool and pretty at the same time and really charismatic, so I really had this kind of feeling that I wanted to be like that, too. Not the cute girl image, but like a cool woman," LE SSERAFIM's Kazuha revealed.
To cement her status as a BLINK, LE SSERAFIM's Kazuha recently revealed who her BLACKPINK bias was. As the rookie idol was asked by a fan regarding important matters, Kazuha shared that her BLACKPINK bias is the "Snowdrop" queen herself, Jisoo.
Kazuha (Lesserafim) said she likes JISOO when asked which BLACKPINK member she likes.#JISOO #지수 #블랙핑크지수
pic.twitter.com/1aVi7xhNRo — JISOO NEWS (@NEWSJISOO) May 22, 2022
READ: Underfire Yet 'FEARLESS': LE SSERAFIM Slammed With Criticism After Winning First Place On 'Music Bank'
Fans loved this as LE SSERAFIM's Kazuha adorably admitted this during a fan call.
© 2023 Korea Portal, All rights reserved. Do not reproduce without permission.
Tags:
kwave
,
kwave news
,
kwave updates
,
Kpop
,
kpop news
,
Kpop updates
,
HYBE
,
HYBE artists
,
HYBE LE SSERAFIM
,
HYBE Labels
,
HYBE Labels artists
,
HYBE Labels LE SSERAFIM
,
Source Music
,
Source Music artists
,
Source Music news
,
Source Music Updates
,
Source Music LE SSERAFIM
,
Source Music Kazuha
,
Source Music LE SSERAFIM Kazuha
,
LE SSERAFIM
,
LE SSERAFIM news
,
LE SSERAFIM updates
,
LE SSERAFIM Kazuha
,
LE SSERAFIM Kazuha news
,
LE SSERAFIM Kazuha updates
,
Kazuha
,
Kazuha news
,
Kazuha updates
,
BLACKPINK
,
Blackpink news
,
Blackpink updates
,
blackpink jisoo
,
BLACKPINK Jisoo news
,
BLACKPINK Jisoo updates
,
Jisoo
,
Jisoo news
,
Jisoo updates