aespa's Karina, ITZY's Yuna, IVE's Wonyoung, & NMIXX's Sullyoon: The Top 4th-Generation K-Pop Girl Group Centers!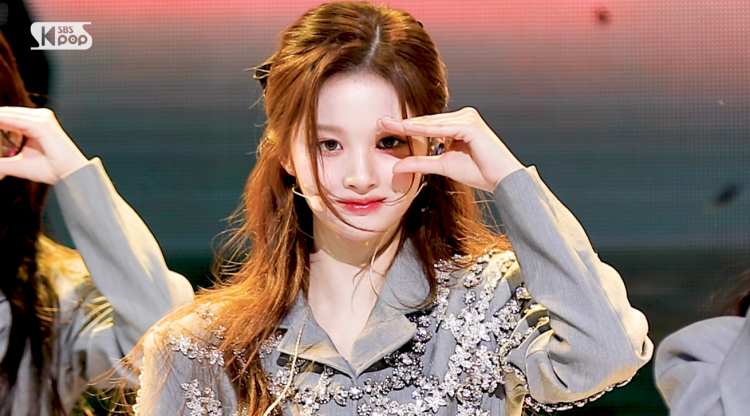 Just recently, popular Korean media outlet Hankook Ilbo named their choice for fourth-generation K-pop girl group centers that made a huge impact on the industry the moment they debuted.
To go into detail, the center position in K-pop is given to a member who gets or will usually get the most attention from netizens and fans.
Specifically, Hankook Ilbo selected aespa's Karina, ITZY's Yuna, IVE's Wonyoung, and NMIXX's Sullyoon as among the best K-pop girl group "centers" for the 4th generation.
READ: ITZY's Ryujin Adorably Responds To A Fan If She & aespa's Karina Are Dating!
Notably, Karina, as aespa's center, does not only have elite visuals but also has all-rounder talents. Beyond being the main dancer, the K-pop idol also has amazing charisma and a very charming personality.
ITZY's Yuna was also selected as one of the best centers in K-pop's fourth generation. The ITZY maknae has the ability to make fans swoon due to her adorable personality but can also stun netizens with her fiery gaze.
READ: Yuna Dating ENHYPEN's Jay? ITZY Member Addresses Recent Dating Rumor!
Following suit is IVE's Jang Wonyoung, who made her debut as the center of project girl group IZ*ONE. The K-pop idol then re-debut in December 2021 with IVE and she once again captured the hearts of netizens and fans due to her elite beauty and talents.
The most recent K-pop idol to make her debut on this list is fan-favorite Sullyoon of NMIXX. Sullyoon made her debut in February of this year with NMIXX and she inevitably went viral not only because of her talents but also because of her visuals.
READ: Elite Visuals In The Industry: Netizens Compare NMIXX's Sullyoon To IVE's Jang Wonyoung!
Furthermore, NMIXX's Sullyoon has received multiple comparisons to other beauties in K-pop such as her JYP Entertainment senior TWICE's Tzuyu and the aforementioned Wonyoung of IVE.
© 2023 Korea Portal, All rights reserved. Do not reproduce without permission.
Tags:
kwave
,
kwave news
,
kwave updates
,
Kpop
,
kpop news
,
Kpop updates
,
kpop centers
,
female kpop centers
,
kpop girl group
,
kpop girl group centers
,
girl group centers
,
female centers
,
aespa
,
aespa news
,
aespa updates
,
aespa center
,
aespa Karina
,
aespa Karina news
,
aespa Karina updates
,
karina
,
Karina news
,
Karina updates
,
ITZY
,
ITZY News
,
ITZY updates
,
ITZY center
,
ITZY Yuna
,
ITZY Yuna news
,
ITZY Yuna updates
,
Yuna
,
Yuna news
,
Yuna updates
,
IVE
,
IVE center
,
IVE news
,
IVE updates
,
IVE Wonyoung
,
IVE Wonyoung news
,
IVE Wonyoung updates
,
Wonyoung
,
Wonyoung news
,
Wonyoung updates
,
NMIXX
,
NMIXX news
,
NMIXX updates
,
NMIXX center
,
NMIXX Sullyoon
,
NMIXX Sullyoon news
,
NMIXX Sullyoon updates
,
Sullyoon
,
Sullyoon news
,
Sullyoon updates