Stray Kids, NCT, Billie, & More, TIME Magazine Ranks The Top K-Pop Songs & Albums Of This Year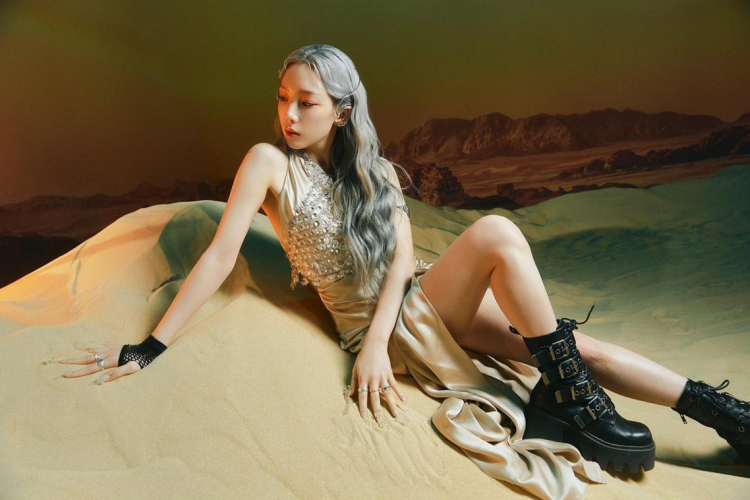 TIME Magazine just recently picked their five best K-Pop songs and albums of 2022 so far, respectively. For this year, there were a plethora of amazing songs and albums in the industry. But author Kat Moon notably had a respectable opinion on which she thinks were top tier.
READ: Serving Smiles To Fans: K-Pop Idols Who Successfully Failed In The Kitchen
Additionally, the choices were ranked in no particular order. Check out the five K-Pop songs chosen by TIME Magazine below.
"FEARLESS" by LE SSERAFIM
LE SSERAFIM's "FEARLESS" was the title track on the girl group's first EP of the same name which dropped on the 2nd of May. The song was praised for its funk and alternative pop feel. Kat Moon even praised the album by saying that a lot of the song's replayability came from its addictive chorus.
"MANIAC" by Stray Kids
Stray Kids' "MANIAC" is the title track for their most recent album, "ODDINARY," which was released on the 18th of March. The boy group was praised to be no stranger to dropping amazing songs and "Maniac" went on to continue this tradition.
"Love Dive" by IVE
IVE's song is the title track of their second single album with the same name so far. "Love Dive," as the lead single, was dropped on the 5th of April. IVE's song was said to be a dream, bringing a smile to the faces of their DIVEs with each replay.
"GingaMingaYo" by Billlie
The track was released as the title track for Billlie's second EP entitled "The Collective Soul and Unconscious: Chapter One," on February 23.
"The electronic pop track fully embraces the weird and celebrates the unknown. Funky synths and Billlie's animated chants propel the song, creating a whimsical number that piques a listener's curiosity as much as it boosts their energy," TIME Magazine Kat Moon shared.
"Devil" by Changmin
"Devil" was the lead track on TVXQ Changmin's second EP of the same name which dropped on the 13th of January. Changmin's voice took everyone's breath away in "Devil." The song is also a remake of Swedish artist Alex Runo's 2021 song of the same name.
In order to give themselves fewer options to choose from, TIME Magazine only included full-length albums. Notably, here are the five K-Pop albums they picked.
NCT DREAM's "Glitch Mode"
NCT DREAM's album was dropped on the 28th of March with a title track of the same name. "Glitch Mode" had 11 tracks. The re-released version of the album entitled "Beatbox," was also recently released on the 30th of May.
"Sonically, the hip hop-leaning "Glitch Mode" and "Arcade" tracks are just as arresting as the balladesque ones "Teddy Bear" and "Never Goodbye", a nod to the group's formidable lineup of dynamic rappers and emotive singers," TIME Magazine's Kat Moon noted.
SEVENTEEN's "Face the Sun"
"Face the Sun" is SEVENTEEN's full-length studio album which was released on the 27th of May. The album had nine songs total, including the title track entitled "HOT".
"SEVENTEEN leans further into the rock genre. Their songs pull from elements of other genres, too, but share propulsive beats and explosive energy that signal the scorching trail SEVENTEEN is bound to leave behind," TIME MAgazine's Kat Moon expressed.
Girls' Generation (SNSD) Taeyeon's "INVU"
"INVU" was Taeyeon's third full-length album which she dropped on February 14. The album had a title track of the same name and 12 other tracks. The idol's voice was praised for perfectly encapsulating the message she wanted to portray on "INVU" on each track.
Dreamcatcher's "Apocalypse: Save Us"
Dreamcatcher's "Apocalypse: Save Us" was their second full-length album, dropped on the 12th of April with the title track "MAISON". The album has 14 tracks in total. Each member of the girl group did wonderfully, both on their title track and individual song.
PSY's "PSY 9th"
"PSY 9th" was dropped on the 29th of April and it had 12 songs. PSY's title track "That That" featured BTS's Suga. But other K-Pop artists such as Tablo, MAMAMOO's Hwasa, Heize, Jessi, and Crush were also on PSY's album.
TIME Magazine's Kat Moon revealed, "PSY 9th, PSY's first release in five years, features a particularly impressive guest-artist lineup. There are appearances from, for example, Epik High's Tablo, Jessi, Crush, and of course, BTS' Suga."
READ: SM Supremacy: NCT's Jaehyun & aespa's Winter Are The Best Vocalists Of 2022
© 2023 Korea Portal, All rights reserved. Do not reproduce without permission.
Tags:
kwave
,
kwave news
,
kwave updates
,
Kpop
,
kpop news
,
Kpop updates
,
time
,
Time news
,
Time updates
,
time magazine
,
TIME Magazine news
,
TIME Magazine updates
,
TIME Magazine best kpop songs
,
TIME Magazine best kpop albums
,
TIME Magazine top kpop songs
,
TIME Magazine top kpop albums
,
PSY
,
PSY 9th
,
PSY PSY 9th
,
dreamcatcher
,
Dreamcatcher Apocalypse: Save Us
,
Apocalypse: Save Us
,
girls generation taeyeon
,
Taeyeon
,
SNSD Taeyeon
,
SNSD Taeyeon INVU
,
Girls' Generation Taeyeon INVU
,
Taeyeon INVU
,
INVU
,
Seventeen
,
SEVENTEEN Face the Sun
,
Face the Sun
,
NCT Dream
,
NCT Dream Glitch Mode
,
Glitch Mode
,
tvxq changmin
,
Changmin
,
Changmin Devil
,
Devil
,
TVXQ Changmin Devil
,
Billlie
,
Billlie GingaMingaYo
,
GingaMingaYo
,
IVE
,
IVE LOVE DIVE
,
LOVE DIVE
,
stray kids
,
Stray Kids MANIAC
,
MANIAC
,
LE SSERAFIM
,
LE SSERAFIM FEARLESS
,
Fearless