SM Supremacy: NCT's Jaehyun & aespa's Winter Are The Best Vocalists Of 2022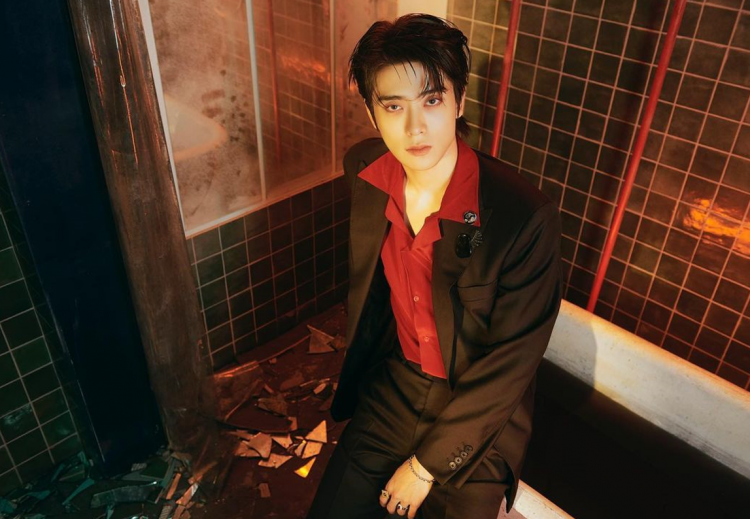 Fantoo just ranked idols who are the "K-Pop Best Vocalists" for the first half of this year. Did your favorite K-Pop vocalist make the cut? Find out below!
READ: TWICE Joins BTS, ENHYPEN, & Treasure As Idols Who Have The Most Popular Songs For Japanese Teens
On the 8th of June, Fantoo officially announced the top male and female idol vocalists for 2022. The aforementioned title is among several award categories under the fandom platform's "First Half of 2022 Settlement" ceremony. Notably, Fantoo started this in May.
For the "K-pop Best Vocalists" category, 50 male and 50 female K-Pop artists were named nominees. The nominees were the names of idol vocalists from the second-gen up to the fourth-gen idols.
For the men's category, taking home the top spot is one of NCT's main vocalists Jaehyun. The idol is popular for his deep and smooth voice and his elite visuals. NCTzens believe that the NCT member is among the top "all-rounders" of the industry.
Ranking in 2nd place is TREASURE's Junkyu. This particular male idol is garnering love for his "YG-style" vocals. Netizens love his clear tone and addicting vocal shades. On top of his angelic voice, the K-Pop idol is also known for his charms.
Taking home the third spot is another member of NCT, none other than Renjun. The NCT Dream member has fans melting for his vocals.
READ: IVE's Wonyoung & aespa's Karina Join Their Unnies As 2022's Most Searched Female K-Pop Idols
For the women's category, aespa's Winter collected the top spot for the powerful vocals. Though not the main vocalist of her group, MYs have fallen for her unique high notes. Winter is also praised for her dancing abilities while still keeping a stable voice.
In second place is former I.O.I and Gugudan member Kim Sejeong. Before turning into a popular actress, Sejeong was a well-respected vocalist in the K-Pop industry.
Ranking in 3rd place is TWICE's leader and main vocalist, Jihyo. This K-Pop idol has elite as she has one of the most powerful voices in the industry. Beyond this, Jihyo is also an amazing dancer, setting the stage on fire with her vocals and dance moves at the same time.
© 2023 Korea Portal, All rights reserved. Do not reproduce without permission.
Tags:
kwave
,
kwave news
,
kwave updates
,
Kpop
,
kpop news
,
Kpop updates
,
Fantoo
,
Fantoo news
,
Fantoo updates
,
Fantoo K-Pop Best Vocalist
,
Fantoo K-Pop Best Vocalists
,
Fantoo male K-Pop Best Vocalist
,
Fantoo female K-Pop Best Vocalist
,
Fantoo male K-Pop Best Vocalists
,
Fantoo female K-Pop Best Vocalists
,
NCT
,
NCT Jaehyun
,
NCT Jaehyun news
,
NCT Jaehyun updates
,
NCT 27 Jaehyun
,
NCT 27 Jaehyun news
,
NCT 27 Jaehyun updates
,
Jaehyun
,
Jaehyun news
,
Jaehyun updates
,
NCT Renjun
,
NCT Renjun news
,
NCT Renjun updates
,
NCT Dream Renjun
,
NCT Dream Renjun news
,
NCT Dream Renjun updates
,
Renjun
,
Renjun news
,
Renjun updates
,
NCT 127
,
NCT Dream
,
Treasure
,
TREASURE Junkyu
,
TREASURE Junkyu news
,
TREASURE Junkyu updates
,
Junkyu
,
Junkyu news
,
Junkyu updates
,
aespa
,
aespa Winter
,
aespa Winter news
,
aespa Winter updates
,
winter
,
Winter news
,
Winter updates
,
Kim Sejeong
,
Kim Sejeong News
,
Kim Sejeong Updates
,
Sejeong
,
Sejeong news
,
Sejeong updates
,
TWICE
,
twice jihyo
,
TWICE Jihyo news
,
twice jihyo updates
,
Jihyo
,
Jihyo news
,
Jihyo updates