BTS' Jin, TWICE's Jihyo, NCT's Jeno, & More K-Pop Idols & Their Uncanny Allergies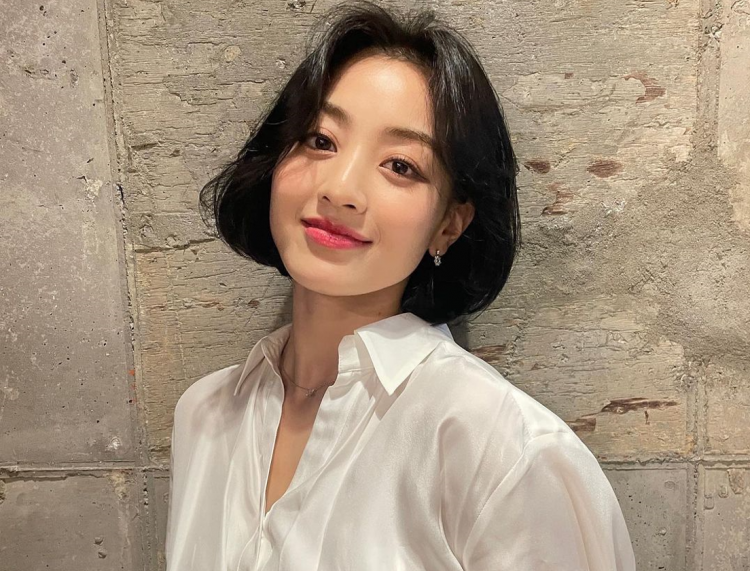 K-Pop idols are no exception to allergies. Like most people, these stars react to things such as food or follicles in a negative way. However, there are some K-Pop artists who are allergic to some weird things. Check out our list of K-Pop idols and their uncanny allergies below.
BTS' Jin - allergic to garlic and potato
Jin of BTS is immensely talented both as an idol and as a cook. Most ARMYs know this as the K-Pop idol cooked for his fellow BTS members during the boy group's first anniversary in 2014. Yet, earlier in 2021, Jin talked about his allergies which surprised fans.
The BTS member admitted that he is allergic to both garlic and potato. In 2019, Jin revealed on Weverse that he had been tested for allergies because he was itching everywhere. It was revealed that this was due to garlic. Jin can't eat potatoes either, admitting this on "Run BTS."
Twice's Jihyo - allergic to pineapples
Fruits: something K-Pop idols sing about and eat from time to time. Yet there are idols who are insanely allergic to these foods. Former f(x) member Amber is allergic to mangoes, Peniel from BTOB is allergic to watermelons, andSinB from Viviz is allergic to grapes. But in this article, we will talk about TWICE's Jihyo and her allergic reaction to pineapples.
TWICE's leader once revealed in a fan meeting what happens if she eats a pineapple. As per Jihyo, her throat becomes itchy. This is particularly bad as the idol is TWICE's main vocalist.
NCT's Jeno - allergic to cats (but owns three)
NCTzens know that Jeno truly loves cats. In fact, the NCT member proudly owns three of them. Ironically, the K-Pop idol has a cat allergy.
Fans swooned for NCT's Jeno when fans found out that he rescued his first cat from the streets. They fell in love with the idol more when he adopted two more. Although he is unfortunately allergic to them, this does not seem to stop the NCT member from showing love for felines.
Nu'est's Minhyun - allergic to dust and salt
Minhyun of Nu'est (formerly of Wanna One) is both allergic to salt and dust. This was notably revealed during the MV of the boy group's "Overcome." In an interview, Minhyun said that the "snow" in the MV was made out of salt and this made him realize he was allergic to it.
The Nu'est member expressed his dust allergy during an appearance on MBC's "I Live Alone." On the program, the idol was trying to clean dust out of a corner. Though fans loved how meticulous he was for cleaning, it was worrying to see him surrounded by dust.
Kim Wooseok - allergic to lenses
Kim Wooseok, formerly of X1, has a lens allergy. Sadly, the idol has poor eyesight and due to this, he needs to wear lenses occasionally. But Wooseok's eyes are sensitive to contact lenses, getting itchy, irritated, and red even when he wears them.
Thus outside of performances, Wooseok will mostly wear glasses.
© 2022 Korea Portal, All rights reserved. Do not reproduce without permission.
Tags:
kpop allergies
,
allergies kpop
,
kwave
,
kwave news
,
kwave updates
,
Kpop
,
kpop news
,
Kpop updates
,
BTS
,
BTS Jin
,
BTS Jin allergies
,
Jin allergies
,
TWICE
,
twice jihyo
,
TWICE Jihyo allergies
,
Jihyo allergies
,
NCT
,
NCT Jeno
,
NCT Jeno allergies
,
NCT Dream
,
NCT Dream Jeno
,
NCT Dream Jeno allergies
,
Jeno allergies
,
Jeno
,
NU'EST
,
Nu'est Minhyun allergies
,
Minhyun
,
Minhyun allergies
,
Kim Wooseok
,
Kim Wooseok allergies
,
Wooseok
,
Wooseok allergies