TWICE Joins BTS, ENHYPEN, & Treasure As Idols Who Have The Most Popular Songs For Japanese Teens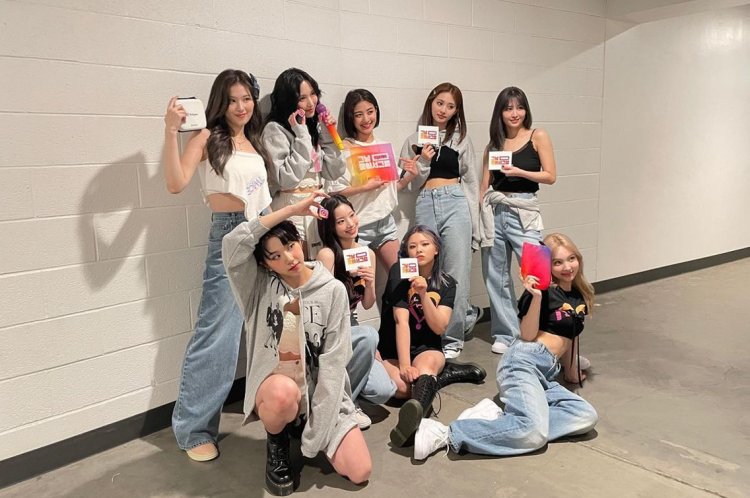 K-Pop has turned into such a popular genre, that it has reached all the corners of the globe. Even in Japan, where the J-Pop genre is prominent, K-Pop is still immensely popular among teens.
Just recently, Line Music in Japan ranked the top 10 "Latest K-pop Favorites by Japanese Teenagers." 183 teens in Japan who use Line Music had a hand in the survey. Surprisingly, the top 10 songs belonged to 4 K-Pop groups.
READ: YG Entertainment Angers TREASURE Fans After Mishandling Promotions For 'DARARI'
Notably, both ENHYPEN and TREASURE represented the fourth-generation K-Pop groups. The artists were chosen as the most popular groups by Japanese teens.
YG Entertainment's TREASURE is well-loved by Japanese teenagers. Evidently, the K-Pop boy group had 2 songs in the ranking. "Orange" and "Going Crazy" was able to take home the 6th and 8th place, respectively.
BE: LIFT Lab's ENHYPEN was able to have three of their songs in the ranking, showing their popularity amongst Japanese teens. Respectively, the K-Pop artists "Fever," "Go Big or Go Home," and "Polaroid Love" were able to rank 4th, 7th, and 9th place.
READ: ENHYPEN's Security Underfire As They Allegedly Purposely Pushed Female ENGENEs
HYBE Entertainment's BTS unsurprisingly appeared on the ranking. The global K-Pop artists' "Magic Shop," "Answer: Love Myself," and "Spring Day" entered the ranking in 2nd place, 3rd place, and 5th place, respectively.
Showing their supremacy in Japan, JYP Entertainment's TWICE topped the list with "Feel Special." The 2019 song talks about how the members of TWICE felt about the pressures they felt since their debut.
TWICE also bagged the 10th spot with "What is Love?" to the delight of ONCEs. This shows that Japanese teens could relate to TWICE's message and dance to the beat of their songs.
READ: First Out Of Nine: TWICE's Nayeon To Make Solo Debut With Mini Album 'IM NAYEON'
Congratulations to the top K-Pop artists on Line Music chosen by Japanese teens!
Stay tuned for more news and updates regarding your favorite K-Pop artists!
© 2023 Korea Portal, All rights reserved. Do not reproduce without permission.
Tags:
kwave
,
kwave news
,
kwave updates
,
Kpop
,
kpop news
,
Kpop updates
,
Enhypen
,
ENHYPEN news
,
ENHYPEN updates
,
Treasure
,
TREASURE news
,
TREASURE updates
,
BTS
,
bts news
,
BTS Updates
,
TWICE
,
TWICE news
,
TWICE Updates
,
TWICE What Is Love?
,
What Is Love?
,
TWICE Feel Special
,
Feel Special
,
BTS Magic Shop
,
Magic Shop
,
Answer: Love Myself
,
BTS Answer: Love Myself
,
Spring Day
,
bts spring day
,
ENHYPEN Fever
,
Fever
,
ENHYPEN Go Big or Go Home
,
Go Big or Go Home
,
Polaroid Love
,
ENHYPEN Polaroid Love
,
TREASURE Orange
,
Orange
,
TREASURE Going Crazy
,
Going Crazy