IVE's Wonyoung & aespa's Karina Join Their Unnies As 2022's Most Searched Female K-Pop Idols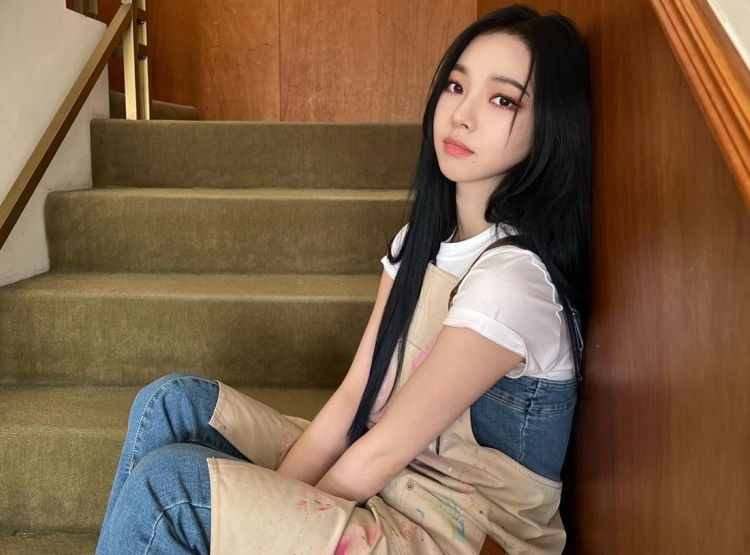 K-Pop fans are among the most loyal fandoms in the industry. Notably, these fans search for their favorite idols on every site and platform. But who are the most searched K-Pop idols?
On the 23rd of May, YouTube Korea announced the five most-searched female K-Pop idols on its site for 2022. Did your favorite K-Pop idol appear in the ranking? Find out below!
#5 aespa's Karina
Starting off this list is aespa's leader Karina. Though her girl group has not dropped any new songs yet, Karina is garnering the attention of Korean netizens and fans. Though aespa is slated to make a comeback soon.
READ: ITZY & aespa Joins BLACKPINK, TWICE, & Red Velvet As The Reigning Queens Of Instagram, See Full Rankings
#4. BLACKPINK's ROSÉ
Taking the 4th spot is BLACKPINK's main vocalist, ROSÉ. The "On The Ground" singer is praised by Korean netizens and fans for her vocals and healthy physique. Notably, BLINKs are excited to see ROSÉ alongside the other BLACKPINK members for their supposed comeback.
#3 BLACKPINK's Jennie
BLACKPINK's Jennie is known globally as aside from being a K-Pop artist, she is also a worldwide icon. The idol is also almost always mentioned for her fashion sense and sweet personality.
READ: New Couple Or Possible Cover-Up? BTS' V & BLACKPINK's Jennie Supposedly Spotted Together, YG Responds
#2 IVE's Jang Wonyoung
The IVE member has been making waves since her debut with IZ*ONE. IVE's Wonyoung has been garnering the attention of netizens due to her elite visuals and her unrivaled talent on the mic.
#1 Girls' Generation's (aka SNSD) Taeyeon
Taking home the throne as the YouTube queen is Taeyeon of Girls' Generation (aka SNSD). The K-Pop idol's most recent solo release is with "INVU" and her fans are currently waiting for the comeback of her K-Pop girl group.
© 2023 Korea Portal, All rights reserved. Do not reproduce without permission.
Tags:
kwave
,
kwave news
,
kwave updates
,
Kpop
,
kpop news
,
Kpop updates
,
YouTube
,
YouTube News
,
youtube updates
,
YouTube Korea
,
YouTube Korea news
,
YouTube Korea updates
,
most searched female kpop idol
,
most searched female kpop star
,
most searched female kpop idol YouTube
,
YouTube most searched female kpop idol
,
aespa
,
aespa news
,
aespa updates
,
aespa Karina
,
aespa Karina news
,
aespa Karina updates
,
karina
,
Karina news
,
Karina updates
,
BLACKPINK
,
Blackpink news
,
Blackpink updates
,
blackpink rose
,
BLACKPINK Rosé news
,
BLACKPINK Rosé updates
,
Rose
,
Rose news
,
Rose updates
,
blackpink rose
,
BLACKPINK Rosé news
,
BLACKPINK Rosé updates
,
Rose
,
Rose news
,
Rose updates
,
blackpink jennie
,
BLACKPINK Jennie news
,
BLACKPINK Jennie updates
,
Jennie
,
Jennie news
,
Jennie updates
,
IVE
,
IVE news
,
IVE updates
,
IVE Jang Wonyoung
,
IVE Jang Wonyoung news
,
IVE Jang Wonyoung updates
,
Jang Wonyoung
,
Jang Wonyoung news
,
Jang Wonyoung updates
,
IVE Wonyoung
,
IVE Wonyoung news
,
IVE Wonyoung updates
,
Wonyoung
,
Wonyoung news
,
Wonyoung updates
,
SNSD
,
SNSD news
,
SNSD updates
,
SNSD Taeyeon
,
SNSD Taeyeon news
,
SNSD Taeyeon updates
,
Taeyeon
,
Taeyeon news
,
Taeyeon updates
,
Girls' Generation
,
girls generation taeyeon
,
Girls' Generation Taeyeon news
,
Girls' Generation Taeyeon updates
,
Girl's Generation News
,
Girl's Generation Updates