NCT's Jaehyun & Park Hye Soo's Upcoming K-Drama 'Dear.M' Is Slated To Premiere Soon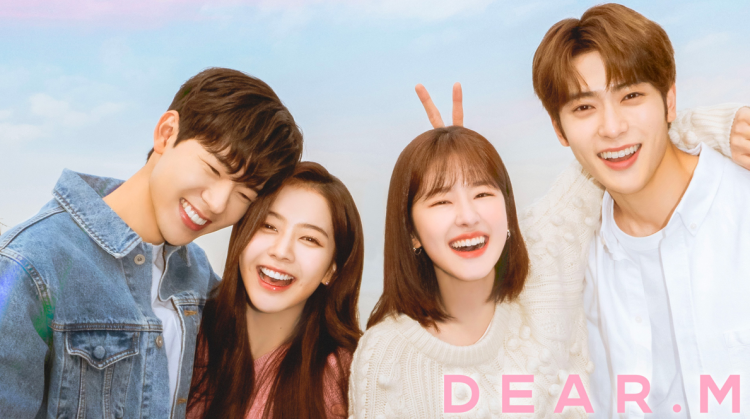 Are you ready for NCT's Jaehyun and Park Hye Soo to share the small screen together?
READ: NCT's Jaehyun Trends Globally After Being Confirmed For K-Drama Debut With 'Dear. M'!
The KBS2 romance K-Drama entitled "Dear.M" is almost here and fans are excited. The program will star Park Hye Soo, NCT's Jaehyun, Noh Jung Eui, and Bae Hyun Sung. Notably, "Dear.M" is airing its first episode in Japan next month.
The K-Drama is produced by Monster Union and Playlist. The drama was initially scheduled to air on KBS2 in February of 2021. But, prior to the program's premiere, lead actress Park Hye Soo was under fire as she was accused of school bullying. The allegations swiftly went viral on a plethora of online communities.
Due to this, actress Park Hye Soo went on a hiatus from promotions as her label also announced legal action against netizens spreading the rumors.
Following this a month later, multiple witnesses came forward and testified. As per the victims, actress Park Hye Soo had a part in school bullying, revealing this via interviews on media outlets.
Though actress Park Hye Soo went on to deny the bullying accusations, the actress' career has not returned to what it once was. But it seems like Park Hye Soo is slated to make her return soon.
U-NEXT's advertisement is as follows:
Recently on the 23rd of May, Japanese streaming platform U-NEXT went on to reveal that the K-Drama "Dear.M" is slated to premiere in June exclusively on the platform. "A youth romance drama about 'M', whose confession turns Seo Yeon University's campus upside down, starring NCT's Jaehyun."
韓国ドラマ『Dear.M』
U-NEXTで独占配信決定#NCT #ジェヒョン 主演️
『Dear.M』が世界に先駆けて、U-NEXTで独占配信️
大学のオンラインコミュニティを騒然とさせた投稿主"M"を巡って、恋愛模様の推理を繰り広げる青春ラブロマンスhttps://t.co/UOhszDLOgP#UNEXT #韓ドラ #JAEHYUN #DearM pic.twitter.com/fhheyIy0xM — U-NEXT韓流・アジア♥公式 (@watch_UNEXT_K) May 23, 2022
Interested viewers should know that all 12 episodes of "Dear.M" will be available on U-NEXT in June.
READ: Like Mother Like Son, NCT's Renjun Stunningly Matches Red Velvet's Wendy With His Airport Fit
Stay tuned for more news and updates regarding upcoming K-Dramas!
© 2023 Korea Portal, All rights reserved. Do not reproduce without permission.
Tags:
kwave
,
kwave news
,
kwave updates
,
Kpop
,
kpop news
,
Kpop updates
,
Kdrama
,
kdrama news
,
kdrama updates
,
KBS2
,
KBS2 news
,
KBS2 updates
,
KBS2 Dear.M
,
Dear. M
,
Dear.M news
,
Dear.M updates
,
Dear.M Park Hye Soo
,
Park Hye Soo
,
Park Hye Soo news
,
Park Hye Soo updates
,
Park Hye Soo Dear.M
,
Dear.M NCT Jaehyun
,
NCT Jaehyun news
,
NCT Jaehyun updates
,
NCT Jaehyun Dear.M
,
NCT Jaehyun
,
Jaehyun
,
Jaehyun news
,
Jaehyun updates
,
Noh Jung Eui
,
Noh Jung Eui news
,
Noh Jung Eui updates
,
Bae Hyun Sung
,
Bae Hyun Sung news
,
Bae Hyun Sung updates