A Strong Woman's Diet: Must-Try Recipes From 'Weightlifting Fairy: Kim Bok Joo' & 'Strong Woman Do Bong Soon'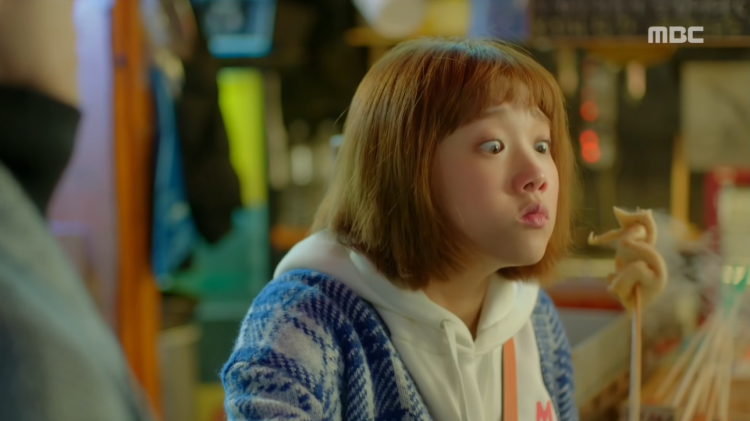 Fans feel a plethora of emotions while watching their favorite K-Dramas. From sadness to joy and everything in between, viewers are brought to their emotional climax. But one sensation stands out among the rest: hunger.
READ: A Soldier & A Goblin's Appetite: Must-Try K-Food Recipes From Your Favorite K-Dramas
It is a fact that food from K-Dramas are not just visually pleasing, but also hunger inducing. Thus, we have returned once again to share more recipes from iconic K-Dramas.
Previously, we revealed yummy K-Food recipes from the K-Dramas "Crash Landing on You," "Goblin," "Hotel Del Luna," and "Itaewon Class." In this article, we featured recipes from "Weightlifting Fairy: Kim Bok Joo" and "Strong woman Do Bong Soon." Check them out below!
Odeng soup from "Weightlifting Fairy: Kim Bok Joo"
The story of "Weightlifting Fairy: Kim Bok Joo" is unique to the genre of K-Drama as focuses on the lives of college female weightlifters. As growing women, the drama features a lot of mouthwatering food. But among the most hunger-inducing food featured is odeng soup.
Ingredients:
-200g Korean fish cake sheet
-30g of chopped green onion
-1 tbsp soy sauce
-1 tbsp rice wine
-6 Cups water
-Black pepper
-Fine sea salt
-1 tsp minced garlic
-10g dried kelp
-30g dried anchovy (without head and innards)
-100g of thinly sliced white radish
Instructions:
Place the anchovies in a large stainless steel strainer and place them in a pot. After this, add the water and dried kelp and then boil for 10 minutes in medium heat.
While waiting, rinse the fish cake sheet in hot water and then slice them into long strips and stick them through the wooden skewers. Then scoop and discard the kelp in the soup creation. Following this, add the sliced radishes into the pot and boil for another 10 minutes.
When finished, remove the radish and set aside and then take out the strainer. After, pour the soup through a linen cloth into another pot. Add the radish back into the soup and cook on medium-high heat.
Add the premium light soy sauce, Taiwanese cooking rice wine, and the garlic. Once the soup boils, reduce the heat to medium. To finish off the dish, add the skewered fish cakes into the soup and boil until they become soft. Add salt, pepper, and green onions to taste then serve.
READ: A Flavorful Red Carpet: Korean Food That Always Makes An Appearance In K-Dramas
Bibimbap from "Strong woman Do Bong Soon"
Bibimbap is quick and common Korean dish. It is also popular among K-Dramas as it is featured in most programs. But the Bibimbap meal in "Strong woman Do Bong Soon" stands out due to how the characters of the K-Drama react to the food.
Ingredients:
Rice
-¾ Cups of short-grain brown rice
-1¼ Cups water
-Sea salt
Vegetables
-3 tbsp sesame oil
-1 Cup of finely shredded carrot
-1 Cup of thinly sliced zucchini
-1 Cup of spinach
-1 Cup of bean sprouts
-2 Cloves of minced garlic
-2 tbsp tamari
-2 Large eggs
Flavouring
-2 tbsp Korean gochujang sauce
-2 tbsp kimchi
-1 tbsp toasted sesame seeds
Instructions:
First, boil the cup of water, rice, and salt in a pan and once the mixture starts boiling, reduce the heat to simmer and place a lid. You should cook the rice for around 25 minutes until all water is absorbed. Once done, remove from heat and set aside.
After preparing the rice, heat a non-stick skillet over medium heat then add a tablespoon of sesame oil, coating the pan. Once the oil is hot, add in the vegetables one at a time and cook until slightly browned.
Then season the vegetables with the minced garlic and a pinch of tamari sauce. Once finished, set the vegetables aside in a bowl and add a tad bit more oil to the skillet. Once hot, crack the large eggs into the skillet and cook them for a minute, setting aside in a plate once done.
Once everything is prepared, scoop rice into a bowl and top with the cooked veggies and eggs. Add two tablespoons of sunchang gochujang paste, kimchi, and sesame seeds into the bowl. Mix everything together and enjoy.
READ: Bar & Hotel Delicacies: Must-Try Recipes From 'Itaewon Class' & 'Hotel Del Luna'
© 2022 Korea Portal, All rights reserved. Do not reproduce without permission.
Tags:
Strong Woman Do Bong Soon
,
Strong woman Do Bong Soon Bibimbap
,
Bibimbap
,
Bibimbap news
,
Bibimbap updates
,
Bibimbap recipe
,
Weightlifting Fairy Kim Bok Joo
,
Weightlifting Fairy: Kim Bok Joo Odeng soup
,
Odeng soup
,
Odeng soup news
,
Odeng soup updates
,
Odeng soup recipe
,
kwave
,
kwave news
,
kwave updates
,
Kdrama
,
kdrama news
,
kdrama updates
,
kfood
,
kfood news
,
kfood updates
,
kfood recipe
,
kfood recipes