Bar & Hotel Delicacies: Must-Try Recipes From 'Itaewon Class' & 'Hotel Del Luna'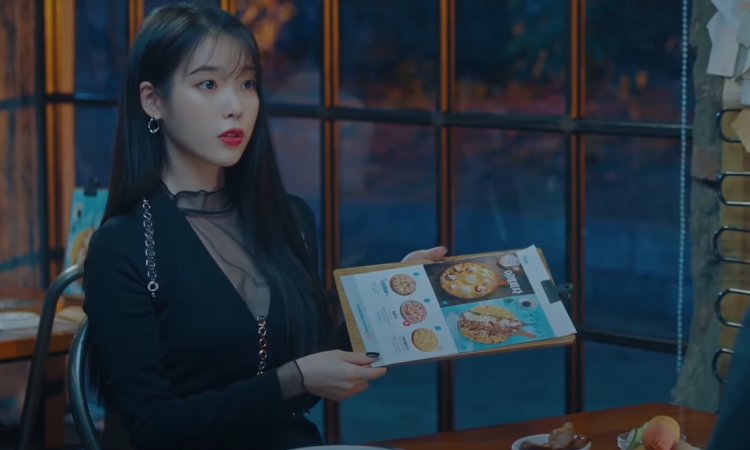 K-Drama food- a visual and flavourful delight to the senses. Beyond having talented actors and actresses, unique plots, and memorable dialogue, all iconic K-Dramas have this in common; scenes containing food.
READ: A Soldier & A Goblin's Appetite: Must-Try K-Food Recipes From Your Favorite K-Dramas
Thus, viewers are usually curious about specific recipes from their favorite K-Dramas. But why settle on snacking on simple treats from the store if you can prepare the exact delicacies featured in iconic K-Dramas?
Previously, we revealed recipes from the K-Dramas "Crash Landing on You" and "Goblin." In this article, we featured dishes from the K-Dramas "Hotel Del Luna" and "Itaewon Class." Check them out below!
Sundubu jjigae from "Itaewon Class"
Viewers of "Itaewon Class" are familiar with sundubu jiggae, also known as soft tofu stew. This hot and mouthwatering dish is a flavor bomb waiting to explode. Especially amazing on rainy days, this stew is also a perfect meal to dig into while watching your favorite K-Dramas.
Ingredients:
-340g silken tofu
-⅓ cup sliced kimchi
-85g pork
-2 tsp gochugaru (aka Korean red chili pepper flakes)
-1 tsp minced garlic
-1 tbsp sesame oil
-3 tbsp kimchi juice
-½ tsp salt
-1 Cup water
-Black pepper
-1 Chopped scallion
-1 egg
Instructions:
To start, slice the Churo pork belly and Yangban kimchi into small pieces, setting aside the kimchi juice after. Following this, add the kimchi, meat, garlic, sesame oil, and Gochugaru into a pot over medium heat then stir-fry the meat in the pot for three minutes
After this, pour a cup of water and three tablespoons of kimchi juice into the mixture and bring it all to a boil for four minutes. Next, remove the froth on the surface of the stew and throw in pieces of tofu along with a pinch of salt and pepper. Lastly, cook for five minutes.
Add the chopped scallions and crack an egg into the pot prior to serving.
READ: A Flavorful Red Carpet: Korean Food That Always Makes An Appearance In K-Dramas
Tteokguk from "Hotel Del Luna"
During one of Jang Man Wol's (IU) food adventures with Gu Chan Sung (Yeo Jin Goo), the two shared their love through a bowl of tteokguk, also known as rice cake soup in English. This traditional soup is eaten on New Year's Day in Korea but is also a good partner to have while binging K-Dramas.
Ingredients:
-Pre-ready Beef Stock (10 cups)
-500g Skinless and fat less brisket
Main & Soup Sauce
-400g Korean rice cakes for soup
-1 tbsp Korean Soy sauce for soup
-1/2 tsp minced garlic
-Fine sea salt
Toppings (optional, based on your personal preferences)
-2 Eggs
-3 Sheets of Korean roasted dried seaweed
-2 Stalks of green onion (green part)
Instructions:
Boil the beef stock over medium-high heat. Once the stock boils, add the brisket meat then continue to boil the mixture on medium-high heat for 5 minutes. Then reduce to medium heat and boil for 50 more minutes.
After, sieve the stock through a cheesecloth then set both the stock and meat aside. Then cool the meat down for 10 minutes, shredding it while seasoning with salt and sesame oil after. Set aside when done.
Next, soak the Rice Cakes in cold water for 15 minutes, then drain.
While waiting, prepare the egg toppings by separating the yolks from the egg white. After, pan-fry separately at a low temperature with little oil. Slice the finished egg toppings and set them aside.
Lastly, boil the stock in a pot on medium-high heat, and once boiling, add the minced garlic, soy sauce, and rice cakes. Cook the rice cakes for 3 minutes and then garnish the soup with the egg toppings.
READ: Food & Content Overload: The Most Popular Korean Mukbang & ASMR YouTubers Of 2022
© 2023 Korea Portal, All rights reserved. Do not reproduce without permission.
Tags:
kwave
,
kwave news
,
kwave updates
,
Kdrama
,
kdrama news
,
kdrama updates
,
kdrama recipe
,
kdrama recipes
,
kfood
,
kfood news
,
kfood updates
,
kfood recipes
,
Hotel del Luna
,
Hotel Del Luna Tteokguk
,
Tteokguk
,
Tteokguk recipe
,
Tteokguk news
,
Tteokguk updates
,
Sundubu Jjigae
,
Sundubu jjigae recipe
,
Sundubu jjigae news
,
Sundubu jjigae updates
,
Itaewon Class Sundubu jjigae
,
Itaewon Class