GOT7's Jinyoung & Roh Jeong Eui Slated To Team Up In Upcoming Romance K-Drama 'The Witch'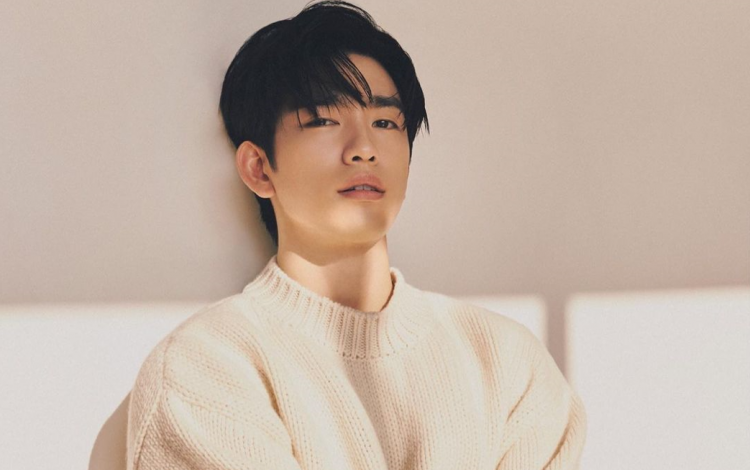 Are you ready for an amazing drama pairing? The judge (GOT7 Jinyoung's character from "The Devil Judge") and the idol (Roh Jeong Eui's character from "Our Beloved Summer") seem to be teaming up for a romance K-drama, to the delight of drama fans.
READ: 2PM's Taecyeon, B1A4 Jinyoung, And INFINITE's L: 3 K-Pop Idols Who Also Built-Up Successful Acting Careers
K-drama fans are in for a treat as GOT7's very own Jinyoung and actress Roh Jeong Eui are slated to be playing the lead roles in the upcoming romance K-drama "The Witch."
As per exclusive reports from Korean media outlets, GOT7's Jinyoung and actress Roh Jeong Eui are in positive discussions to be starring in the upcoming K-drama "The Witch." Adding to this, the romance K-drama is supposedly going to be based on a webtoon of the same name.
Notably, The K-drama will be revolving around the story of a man who goes on to fall in love with a woman who is known as a supposed 'witch'.
GOT7's Jinyoung will be playing the character Lee Dong Jin and actress Roh Jeong Ui is slated to play the role of Park Mi Jeong in "The Witch" K-drama.
GOT7 Jinyoung's Lee Dong Jin is a smart man who graduated from University with a degree in statistics. Not long after graduating, he is immediately employed by a company due to being one of the best data miners in the mining industry.
Park Mi Jeong (Roh Jeong Ui) is a woman who lives life freely. She dresses up in beautiful clothing and is comfortably living in a rooftop apartment. She is amazingly gifted in speaking English, so naturally, she is a translator.
READ: 2PM's Lee Junho And SNSD's YoonA Are Set To Star In New Rom-Com Drama By 'All Of Us Are Dead' Writer
The upcoming romance K-drama "The Witch" is currently in talks with OTT platforms over broadcasting and is gearing up to begin filming soon.
© 2023 Korea Portal, All rights reserved. Do not reproduce without permission.
Tags:
Roh Jeong Eui
,
Roh Jeong Eui news
,
Roh Jeong Eui updates
,
Roh Jeong Eui and Jinyoung
,
Jinyoung and Roh Jeong Eui
,
GOT7 Jinyoung and Roh Jeong Eui
,
Roh Jeong Eui and GOT7 Jinyoung
,
kwave
,
kwave news
,
kwave updates
,
Kdrama
,
kdrama news
,
kdrama updates
,
The Witch Roh Jeong Eui
,
Roh Jeong Eui The Witch
,
The Witch
,
The Witch news
,
The Witch updates
,
The Witch kdrama
,
kdrama The Witch
,
Jinyoung The Witch
,
The Witch Jinyoung
,
GOT7 Jinyoung The Witch
,
The Witch GOT7 Jinyoung
,
Jinyoung
,
Jinyoung news
,
Jinyoung updates
,
Jinyoung kdrama
,
Jinyoung upcoming
,
GOT7 Jinyoung
,
GOT7 Jinyoung news
,
GOT7 Jinyoung updates
,
GOT7 Jinyoung kdrama
,
GOT7 Jinyoung upcoming kdrama
,
Roh Jeong Eui kdrama
,
Roh Jeong Eui upcoming kdrama