A Greener Palette: Korean Food To Add More Flavor To Your Spring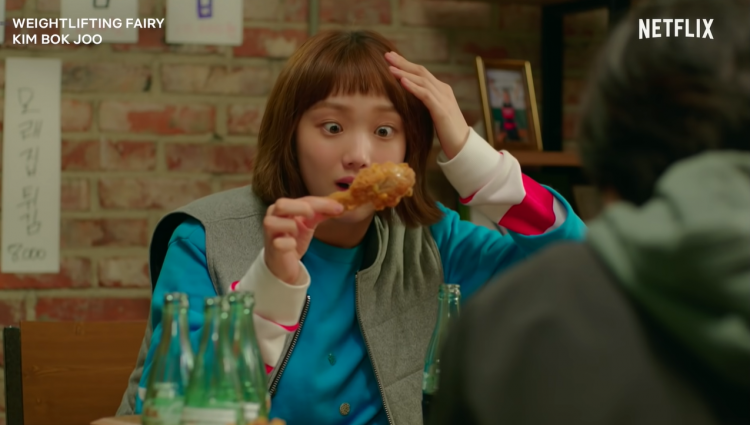 When people talk about spring, the season is almost always synonymous with flora and fauna, fertility, and warmth. Thus, for Koreans, springtime is usually the best time to eat healthily. But what are the best Korean delicacies to eat during the humid season?
READ: Starting 2022 With Taste: Classic Korean Comfort Dishes That Are Also Loved By K-Pop Artists!
Notably, in spring there is a rapid rise in temperature from the deep freeze of winter which spans 3 months. So aside from wanting to cool off, eating refreshing and healthy Korean foods is one of the best past times when spring begins.
With so many Korean dishes to choose from, here are the delicacies that are a must-try during spring:
Samgyetang
Also known as Ginseng Chicken soup, Samgyetang not only has an addictingly mild flavor but is also filled with nutrients. The dish usually consists of garlic, rice, jujube, and ginseng. Koreans usually enjoy this dish during the three hottest days of the year.
Notably, Samgyetang is also flexible as most cooks prepare this Korean dish with their own flare.
Bibimbap
Literally translating to 'mixed rice', this Korean dish is made up of rice that is mixed with vegetables, gochujang, soy sauce, and doenjang, something very much in tune with spring. Bibimbap also rounds out the food pyramid by also having some form of meat inside and topped with an egg.
Japchae
Korea's delicious take on the stir-fried noodles, Japchae is an amazing Korean dish to eat any time of the year but is particularly great during spring. This noodle dish is usually prepared with vegetables and packs a tone of flavor aside from being healthy.
Jangeo-gui
Traditionally a great dish for men, this Korean dish is usually grilled eel which has been marinated in a plethora of flavourful marinades. Chuck-full of protein, the Jangeo-gui is great for those who want to exercise more this Spring season.
Haemul Jeongol
A popular Korean dish which is specifically a spicy seafood hot pot, this delicacy will surely pack more punch to your spring nights. Haemul Jeongol notably has meat, mushrooms, and seafood, mixed in with powerful seasonings to truly bring out the flavor.
© 2023 Korea Portal, All rights reserved. Do not reproduce without permission.