The Best Korean Street Foods To Satisfy Your Craving Taste Buds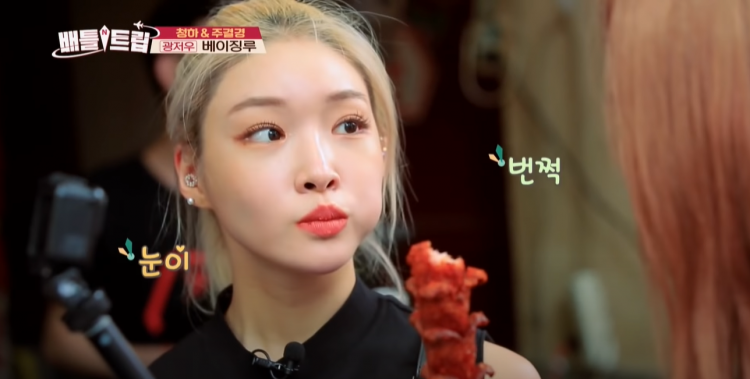 Beyond K-pop, K-drama, and everything in between that is related to K-wave, South Korea is also known for its delicious and convenient street food. Notably, Korean street food varies in terms of variety and it also shows the country's culture through the myriad of different flavors.
READ: A Greener Palette: Korean Food To Add More Flavor To Your Spring
But among the hundreds of available Korean street foods, which among them are an essential must try? To help you answer that question, here are the top Korean street foods one should try:
Tteokbokki (Spicy Stir-fried Rice Cakes)
Korea's tteokbokki is internationally acclaimed and is especially beloved by those who are huge fans of Korean culture. These stir-fried rice cakes are mostly spicy and are mixed in with varying ingredients such as different types of meats and vegetables and are among the most beloved street foods in Korea.
Soondae (Korean Sausage)
Soondae is a Korean street food that is usually paired with the aforementioned tteokbokki and is categorized as a type of sausage. This delicacy is commonly found being sold by street vendors, usually sold as a combo with tteokbokki known as tteoksoon.
Mandu (Korean Dumplings)
Korean dumplings, known popularly as Mandu, are a delicious Korean street food that is usually filled with minced meat (usually made of pork), tofu, green onions, garlic, and also glass noodles.
Furthermore in Korea, there are a plethora of different kinds of Mandu, but this street food is usually categorized into two types; meat dumplings and kimchi dumplings.
Eomuk (Korean Fish Cake)
The popular Eomuk is a Korean street food made with dough and powdered fish. These fish cakes are commonly dipped in soy sauce which is seasoned with green onions and sesame oil. Aside from its amazing flavor, the Eomuk is also among the cheapest street foods to buy.
READ: The Best Korean Desserts To Cool Down Your Summer
Kkwabaegi (Twisted Korean Doughnuts)
The Kkwabaegi is a sweet Korean street food that is synonymous with a donut. This snack is made with rice flour and melted butter and the dough is deep-fried in oil and tossed in sugar and cinnamon powder.
© 2023 Korea Portal, All rights reserved. Do not reproduce without permission.
Tags:
kwave
,
kwave news
,
kwave updates
,
kfood
,
kfood news
,
kfood updates
,
street food
,
street food news
,
street food updates
,
Korea street food
,
Korea street food news
,
Korea street food updates
,
best Korea street food
,
top Korea street food
,
the best Korea street food
,
the top Korea street food
,
Tteokbokki
,
Soondae
,
Mandu
,
Eomuk
,
Kkwabaegi