A Flavorful Red Carpet: Korean Food That Always Makes An Appearance In K-Dramas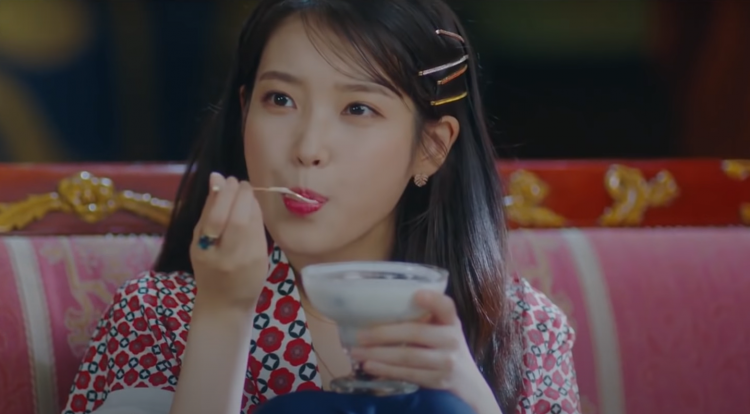 The most important part of any program, specifically K-Drama, is food. Aside from the stars, the plot, and the backdrop, of course. Food is essential, appearing in almost every scene, like an extra. But which among them commonly shows up in almost every K-Drama?
READ: A Soldier & A Goblin's Appetite: Must-Try K-Food Recipes From Your Favorite K-Dramas
In this article, we listed down the Korean foods that make a special appearance in almost every K-Drama. Did your favorite dish or snack from the peninsula make the cut? Find out below.
#5 Kimchi jjigae
Starting off healthy, this Korean stew is a frequenter of K-Dramas, especially in programs that feature a family. This dish shows up in scenes where the stars are eating at Korean homes, a place where kimchi is always available.
#4 Patbingsoo (Korean shaved ice)
Similar to dinner, K-Dramas can not be complete without dessert. The star of this category is none other than Korean shaved ice. Almost every country has its own rendition of shaved ice, but Korea's version features sweet red bean paste.
READ: A Dash Of K-Pop In Your Ramyeon: Must-Try Ramen Recipes From Your Favorite Idols
#3 Korean fried chicken
Korean fried chicken is distinct from its western counterpart. The dish has a unique taste that makes it earn the moniker of being "Korean." The culprit? The sweet and spicy sauce that the chicken is slathered in. This cuisine is mostly in K-Dramas scenes that require hearty street food.
#2 Jjajangmyeon
The 2nd placer in this ranking is none other than Jjajangmyun. This dish is the Korean version of the Chinese black bean noodles. Notably, food delivery is very common in Korea. Thus, in K-Dramas that feature scenes with take-out, the jjajangmyeon is almost always present.
READ: The Best Korean Street Foods To Satisfy Your Craving Taste Buds
#1 Tteokbokki
The king of Korean food, tteokbokki always makes an appearance in K-Dramas. Not only is it common due to its affordable price, but it is also a Korean street food staple. With its distinct taste and mouth-watering appeal on camera, K-Dramas always has this dish ready on standby.
© 2022 Korea Portal, All rights reserved. Do not reproduce without permission.
Tags:
kwave
,
kwave news
,
kwave updates
,
Kdrama
,
kdrama news
,
kdrama updates
,
kdrama food
,
kfood
,
kfood news
,
kfood updates
,
Korean food
,
popular kdrama food
,
popular korean food
,
Tteokbokki
,
Tteokbokki news
,
Tteokbokki updates
,
Jjajangmyeon
,
Jjajangmyeon news
,
Jjajangmyeon updates
,
Korean fried chicken
,
Korean fried chicken news
,
Korean fried chicken updates
,
Patbingsoo
,
Patbingsoo news
,
Patbingsoo updates
,
Korean shaved ice
,
Korean shaved ice news
,
Korean shaved ice updates
,
Kimchi jjigae
,
Kimchi jjigae news
,
Kimchi jjigae updates
,
Kimchi Stew
,
Kimchi Stew news
,
Kimchi Stew updates