Changes In Her Life, Success Of 'Squid Game', & More, Jung Ho Yeon Opens up!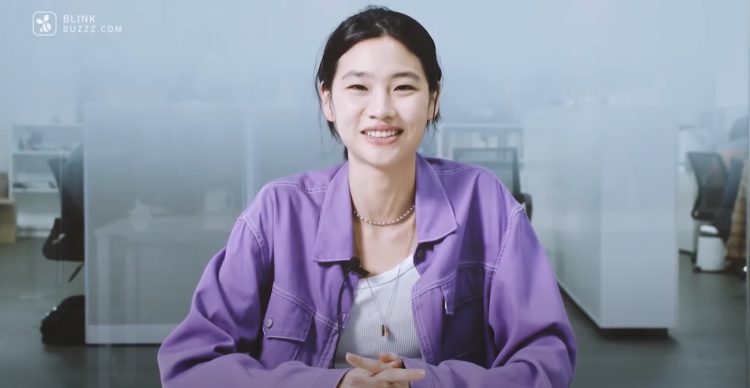 As of writing this article, yesterday on the 20th of October episode of tvN's "You Quiz on the Block," Jung Ho Yeon goes in-depth about how much her life has changed since debuting as an actress.
When she was asked about the biggest change in her life after Netflix's "Squid Game," Jung Ho Yeon expressed that she started getting more commercial offers and that she is being contacted by popular brands!
Furthermore, Jung Ho Yeon added that has gotten more than 14 million followers on Instagram!
Global stars such as Drew Barrymore, Pharrell Williams, Zendaya, and The Weeknd have shown her love and she even adorably revealed that she followed them back.
Jung Ho Yeon noted though that although she is thankful, there was a moment she cried out of fear. But a friend comforted her and gave the words that made her feel better.
Regarding her move from modeling to acting, Jung Ho Yeon revealed, "It's true that I had a great career as a model. However, there were a lot of ups and downs within me. My career was rising overseas, but then I started to lose jobs one by one, and my shows were cancelled one by one. I experienced slowly drifting apart from that place. That was the moment I decided, 'I have to officially try acting.'"
Jung Ho Yeon even said that models have a lot of alone time. But from a certain point, those became her hobbies, opening the possibility of acting.
Regarding what happened on the set of "Squid Game," Jung Ho Yeon explained that the director was very amazing and that the atmosphere on set was so good. For Jung Ho Yeon, Lee Jung Jae always approached her in a very comfortable way.
Even Yoo Jae Suk noted that Jung Ho Yeon had dubbed her fellow star Oh Young Soo as her role model, and the actress brought up the popular tug-of-war scene.
Jung Ho Yeon revealed, "He had a really long line, but he memorized it in one go and did it in one try without getting it wrong," regarding how much she admired the actor.
Needless to say, fans will be seeing more of Jung Ho Yeon as she has quickly become one of the favorite actresses for the year!
© 2023 Korea Portal, All rights reserved. Do not reproduce without permission.
Tags:
You Quiz on the Block
,
tvN You Quiz on the Block
,
You Quiz on the Block Jung Ho Yeon
,
Jung Ho Yeon You Quiz on the Block
,
kwave
,
kwave news
,
kwave updates
,
Kdrama
,
kdrama news
,
kdrama updates
,
Netflix
,
Netflix dramas
,
netflix kdrama
,
Netflix shows
,
Netflix Squid Game
,
Squid Game
,
Jung Ho Yeon
,
Jung Ho Yeon news
,
Jung Ho Yeon updates
,
Jung Ho Yeon
,
Jung Ho Yeon news
,
Jung Ho Yeon updates
,
Jung HoYeon
,
Jung HoYeon news
,
Jung HoYeon updates