Jihyo, Solar, Bang Chan & More, Netizens Choose The Best Leaders In K-Pop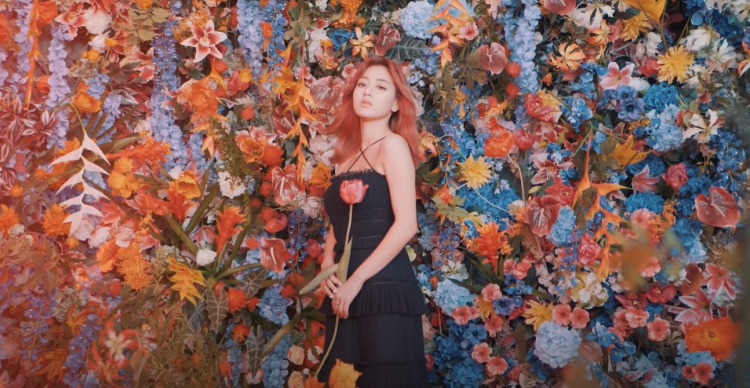 Netizens recently revealed via an online forum who their picks are for the best K-Pop leaders in the K-pop industry. Among hundreds of candidates, here are the 10 best leaders in K-pop chosen by netizens:
#10. Stray Kids' Bang Chan
For his age, Stray Kids' Bang Chan is already a staple in discussions regarding the best leaders in K-pop. Bang Chan is known to be encouraging and loving towards his members. Moreover, Bang Chan is also a very creative producer.
#9. Oh My Girl's Hyojung
Hyojung of Oh My Girl is known as one of the best female K-Pop leaders. Filled with positivity, Hyojung, makes sure to let her members feel her presence especially when it is time for promotions.
#8. NU'EST's JR
On Produce 101 JR was able to showcase how selfless he is. Since his debut, JR has always been regarded by his fans as a responsible and caring leader.
#7. TWICE's Jihyo
Training for more than 10 years, TWICE's Jihyo truly shows her true colors as an amazing leader for the members of TWICE. Although not the oldest, she has the ability to be incredibly mature yet playful when her members need her to be.
#6. ATEEZ's Hongjoong
Although the youngest among the idols on this list, Hongjoong made his debut with ATEEZ in 2018. His passion for music is obvious and it carries over to his ability on being a good leader.
#5. MAMAMOO's Solar
Noted as the mother of MAMAMOO, Solar's age really shows as she is not only the eldest of the group but also one of the most caring and supportive.
#4. Super Junior's Leeteuk
Super Junior's Leeteuk is noted as the glue that binds Super Junior together. Regardless of what happens, Leeteuk always puts his members in front of him. Something a leader is expected of.
#3. WINNER's Seungyoon
Adorably, aside from being a leader, Seungyoon is also the maknae of WINNER. Netizens and fans have noted his maturity in being able to lead his group even though he is the youngest of the bunch.
#2. EXO's Suho
EXO's Suho has been a beacon of support and strength for the group since its debut in 2011. He makes sure that every member of EXO gets their moment in the spotlight and he also ensures that all members are doing well.
#1. BTS's RM
In every aspect of the world, BTS' RM (or Namjoon) is known to be one of the best if not the best leader in the K-pop industry. May it be with his members' solo or BTS' group releases, RM has always made it a point to show his support and care for his members.
© 2023 Korea Portal, All rights reserved. Do not reproduce without permission.
Tags:
kwave
,
kwave news
,
kwave updates
,
Kpop
,
kpop news
,
Kpop updates
,
stray kids
,
Stray Kids Bang Chan
,
Stray Kids Bang Chan news
,
Stray Kids Bang Chan updates
,
Bang Chan
,
Bang Chan news
,
Bang Chan updates
,
Oh My Girl
,
OH MY GIRL Hyojung
,
OH MY GIRL Hyojung news
,
OH MY GIRL Hyojung updates
,
Hyojung
,
Hyojung news
,
Hyojung updates
,
NU'EST
,
nu'est jr
,
NU'EST JR news
,
NU'EST JR updates
,
JR
,
JR news
,
JR updates
,
TWICE
,
twice jihyo
,
TWICE Jihyo news
,
twice jihyo updates
,
Jihyo
,
Jihyo news
,
Jihyo updates
,
ATEEZ
,
ATEEZ Hongjoong
,
ATEEZ Hongjoong news
,
ATEEZ Hongjoong updates
,
Hongjoong
,
Hongjoong news
,
Hongjoong updates
,
Mamamoo
,
mamamoo solar
,
MAMAMOO Solar news
,
MAMAMOO Solar updates
,
solar
,
Solar news
,
Solar updates
,
Super Junior
,
Super Junior Leeteuk
,
Super Junior Leeteuk news
,
Super Junior Leeteuk updates
,
Leeteuk
,
Leeteuk news
,
Leeteuk updates
,
Winner
,
WINNER Seungyoon
,
WINNER Seungyoon news
,
WINNER Seungyoon updates
,
Seungyoon
,
Seungyoon news
,
Seungyoon updates
,
EXO
,
exo suho
,
EXO Suho news
,
EXO Suho updates
,
Suho
,
Suho news
,
Suho updates
,
BTS
,
BTS RM
,
BTS RM news
,
BTS RM updates
,
BTS Namjoon
,
BTS Namjoon news
,
BTS Namjoon updates
,
RM
,
RM news
,
RM updates
,
Namjoon
,
Namjoon news
,
Namjoon updates