VMA Tells BTS' ARMYs To 'Chill' After Rumors Of Dropping 'Best Group' Category Surfaced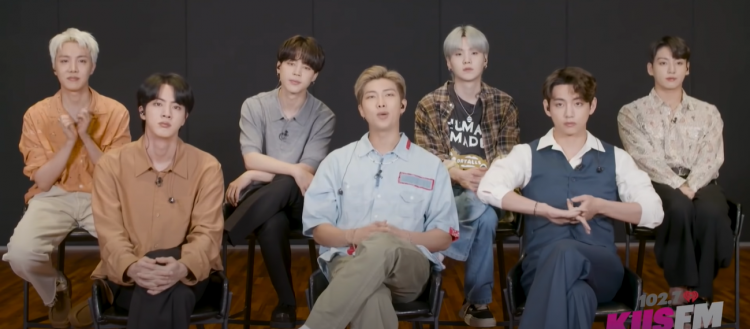 It was previously hinted that MTV Video Music Awards, more popularly known as the VMA, were withdrawing "the best group category." Due to this, a handful of K-pop fans and netizens voiced their opinions, and no one was more vocal than BTS' fans, the ARMYs.
After the swarm of backlash received, the MTV Video Music Awards, or VMAs, posted on their official Twitter account a personal response. From this, netizens could not help but laugh at the sudden change of plans.
A Billboard article that was posted on the 19th of July regarding the upcoming 2021 VMAs reported that the awards show would be 'dropping the best group category.' Due to this, the immense backlash came immediately towards the MTV Video Music Awards.
ARMYs were the most vocal because HYBE Label's BTS has won the said award for two years straight prior. This has been a staple since the best group category was absent for 12 years.
Notably, ARMYs were very vocal because if the 'the best group category' was removed once again from MTV VMA, this would result in more limited awards and achievements that might go towards BTS.
Previously, netizens and ARMYs went on to boycott MTVs VMAs before because of maltreatment towards BTS and it once again almost happened this year.
To cover their tracks, the official Twitter account for the MTV Video Music Awards went on to post a tweet. Among the things tweeted, the VMAs assured that the "Best Group" category will still be a part of the show. Even telling ARMYs to "chill."
Fans and netizens are still confused if either the initial report from the article was a mistake or not but overturned due to the backlash that was received.
Regardless, tweet or no tweet, ARMYs still feel distaste towards the MTV VMA. Hopefully, the same mistake will not happen again.
© 2023 Korea Portal, All rights reserved. Do not reproduce without permission.
Tags:
MTV
,
MTV Video Music Awards
,
MTV VMA
,
Video Music Awards
,
VMA
,
kwave
,
kwave news
,
kwave updates
,
Kpop
,
kpop news
,
Kpop updates
,
HYBE
,
HYBE artists
,
HYBE Labels
,
HYBE Labels artists
,
HYBE Labels BTS
,
BTS
,
bts news
,
BTS Updates
,
BTS Army
,
ARMY
,
ARMYs
,
bts update
,
VMA BTS
,
BTS VMA
,
VMA Best Group
,
VMA Best Group category